ECOCIDE
Ecocide is made by the combination of two words- eco means habitat or environment and cide means to kill or destroy. It is defined as destroying the global environment or killing off biodiversity. Ecocide on earth means the global devastation of oceans, seas, atmosphere, groundwater, migratory species, genetic heritage, animals, plants, and many more. Human beings are the main culprit of this act of crime. It has been committed continuously over decades resulting in the root causes of climatic and environmental deterioration such as earthquakes, ozone layer depletion, etc. The unlawful act has caused serious and massive destruction to ecology and the environment.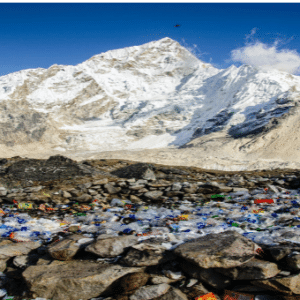 Floating of water bottles in the sea
TYPES OF ECOCIDE
There are four types of ecocides. They are:
THE CAUSES OF ECOCIDES
The causes of ecocide consist of natural events but in today's world, frequent natural disasteres (earthquake, tsunami, cyclone) are happening due to human-induces climate change. Human activities and actions indirectly are the major causes leading to ecocide.
EFFECTS OF ECOCIDES
Human actions have affected the earth in innumerable ways. The effects are:
STEPS TO STOP ECOCIDE
To stop the planet earth from deteriorating, each human being should take charge and responsibility to protect the environment. Here are some measures to be taken to save our earth.
Reduce deforestation and promote afforestation

Protect and Preserve endangered and crucial biodiversity

Follow the Environmental law

Harsh punishment for environmental rule and lawbreakers

Ban on use of plastics
Forest area with a large number of trees
CONCLUSION
Ecocide should not be neglected. Still, the environmental and climatic situation is not controlled and the consequences are inevitable. To save and protect the planet earth as citizens, we must take responsibility for what we eat and buy. Also, try to reduce the use of plastics and promote clothes and jute bags.
Other Articles