Good Habits:
A great initiative with nature that helps mankind.
Good habits are the part of life that is maintained to lead a balanced fruitful life, which comes with a lot of effort and a positive mindset. 
Sea during daytime 
Building healthy or good habits can help you make positive changes in your life. Bad  habits might keep you from achieving your goals or, worse, from being happy.  however, good habits can get closer to success, happiness, and the life you want by cultivating positive habits. we can become a better version of ourselves by investing time in our personal growth.
The positive behaviors are there to help us live a more meaningful and joyful life. A good habits is beneficial to conduct that you repeat on a regular basis. Exercise, a balanced diet, meditation, and other positive habits are just a few examples.
How can we develop good habits: 
You'll need to start small if you want to create excellent habits. Starting small forces you to focus on just one thing at a time. Most people make a multi-page list of things they want to alter, only to fail. Having one issue to concentrate on will inevitably lead to other adjustments.
For example, I made a commitment over a year ago to do one good deed every day for the remainder of my life. Following that, I began reading books about kindness, which turned into a habit. Then, because I wasn't as anxious, I started eating healthy, and my stress eating was gone.
Then I got into the habit of working out. To keep this working, we have to keep consistency. Some habits are difficult to maintain. It's possible that you live in an environment that opposes the habit you're creating. Or perhaps the one habit you've chosen is difficult to keep over time.
Let's imagine you've decided to follow a doctor's diet plan.  In this instance, the best approach to overcome barriers is to pay for a meal delivery service that includes fully prepared diet food. As a result, cooking will not overwhelm you at the end of a long day. It will take less time to prepare than getting takeout from a fast-food restaurant. You can, for example, sign up for a keto meal delivery service that will prepare all of your meals ahead of time.
It's difficult to keep excellent habits over time if you don't have a decent balance. Having one relaxation day put in on a regular basis is a simple method to create balance. If you work out six days a week, take Monday off. if you're on a diet, take a month off. Giving yourself a few breaks on certain days will help you stay to your objective of creating excellent habits. The goal is to maintain the practice for years.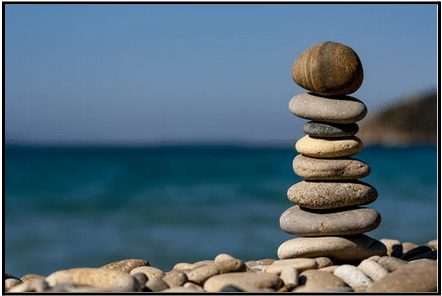 The combination of strength and balance
Good habits:
our mind is a powerhouse of energy and thoughts that also controls our life, our mood, and our actions. So if we keep a negative mindset it will affect and keep our life chaotic, we will emphasize on worst things more but by doing meditation, We reclaim control of our thoughts. You may become aware of a bad idea, but instead of absorbing it, you will observe it as it arises and passes. This is the kind of effect meditation may have. It restores your sense of clarity, focus, and optimism.
these good habits build-up from great knowledge. It's difficult to improve yourself if you have no idea what that entails, how to achieve it, or even if it's even feasible. You may discover fresh viewpoints, new ideas, new talents, and so much more by reading books every night.
going to bed early always helped to keep our minds healthy and sharp. We have to make habit of sleeping at 9 or 10 pm and awake early morning, this routine will keep us focused
Expressing appreciation every day is one of the beneficial habits you may develop to improve your happiness. Each morning, make a gratitude list to reflect on what you have and to reap the benefits of gratitude. It's never been easier to lose sight of all the good things in life. All you have to do is look at your friends' vacation photos, slim figures, loving couple photos, and picture-perfect lives on Instagram. Perhaps you should take a break from social media for a bit.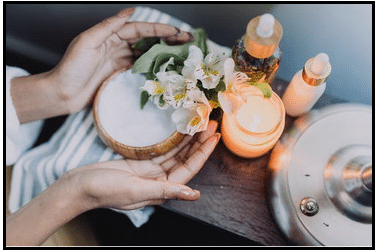 flowers and fragrance keep you grateful towards life
Some philosophers believe that people should invest in three hobbies: one that keeps them active, one that makes them money, and one that allows them to express their creativity. Overall, this is solid advice for anyone who wants to form good habits. Between those three things, there is a healthy balance. Perhaps you begin by running with a group every day, then freelancing on the side, and practicing guided meditation for focus.
By- Pragya Joshi
25/02/2022
Other Articles