Introduction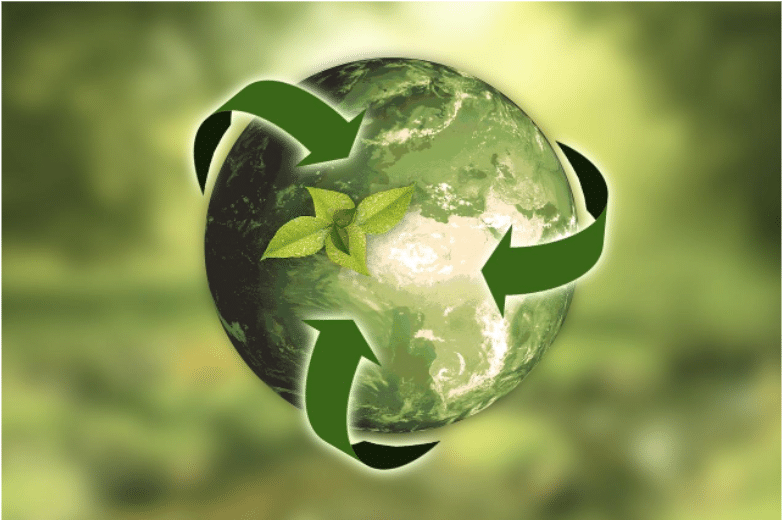 So, now that summer 2022 has arrived, are you preparing for the trip you've been thinking about since last year? Well if you are, before packing your bags and heading out the door, do not forget to brush up on how to stay green while still being on a vacation. But, if you haven't made up your mind on where you want to travel this summer for a relaxing vacation, fear not, my friend; you've come to the perfect place. We will also highlight several environmentally-friendly destinations in this article that will make your holiday in 2022 memorable.

If you don't know where to start, being green can seem daunting; nevertheless, it can be extremely simple and have a significant influence on your carbon emissions. It will take some work at first as you adjust to the changes, but it will become second nature soon enough. As more and more people are thinking about sustainability when planning their vacations, whether it's to reduce their carbon footprint by traveling in greener, lower-emission vehicles, to support eco-tourism efforts by visiting places known for conservation and preservation, or simply to visit places known for their biodiversity and green approach to eco-tourism, going green on vacation is becoming increasingly trendy.
What does 'Going green' mean?
Does going green mean painting yourself a shade of green and going out? Simply no! So what exactly does it mean? Going green entails a conscious effort to help the environment by becoming a part of the change, even if it's a small change. It's all about reducing your environmental impact while also encouraging others to do the same. It's important to emphasize, however, that turning green entails more than just recycling; it also entails living a sustainable lifestyle. Making little changes in your daily life to reach this aim is what it takes to become green. Going green entails taking actions to reduce the harm caused by humans, living an environmentally responsible life, and making decisions that will help the earth and its non-renewable resources be preserved rather than destroyed. Going green is also defined as making more environmentally friendly decisions such as "reduce, reuse and recycle." That is why to make a difference for the Earth and future generations, everyone may require minor changes to their existing lifestyle.
How does going green help?
While most people have a probable idea of the environmental benefits after going, they may not realize the full depth of the impact. Going green results in a healthier lifestyle, a cleaner environment, cost savings, and most importantly a better future for our future generation. The green effort focuses on resource conservation to meet your demands as well as the needs of future generations. Green living aims to conserve resources while also contributing to better air, alternative fuels, and renewable energy.
What is ecotourism?
Simply aforementioned, tourism is setting all accountable trips to exotic natural settings with the target of experiencing and appreciating nature while being thoughtful regarding the environment and its flora and fauna. It encourages communities to participate actively in socioeconomic activities whereas additionally promoting conservation. Eco-tourism places permit guests to experience a number of the world's most intense and spectacular natural wonders while remaining environmentally acutely aware. Tourism has been hailed as a cure for funding conservation and research, benefiting rural communities, promoting development in poor countries, up ecological and cultural sensitivity, ingraining environmental awareness and social conscience within the travel trade, satisfying and educating discriminating tourists, and, some say, building world peace.
Top 5 eco-friendly destinations for your next vacation
As promised, we've compiled a list of the top five places for you to visit that are not only gorgeous to the eye but also environmentally sustainable.
Costa Rica is the world's ecotourism leader, with a large percentage of protected areas. Costa Rica's efforts to both attract visitors and safeguard its natural beauty and resources rely heavily on eco-tourism. This location is blessed with stunning hidden beaches, tropical flora and fauna, four active volcanoes, and hot springs, as well as a pool of biodiversity.
Prepare to embark on an eco-adventure that will take your travel experience to new heights! Borneo is an excellent choice for a tough yet safe adventure, as you can simply retreat into the virgin jungle for weeks with only a tent and a tour guide to assist you. Mount Kinabalu, one of the most accessible hikes in the world, is located here. The ascent does not necessitate any exceptional talents, but it does necessitate extreme physical strain. This 2-day walk will also allow you to see over 1,200 orchid varieties, as well as unique birds and a diverse range of flora and fauna.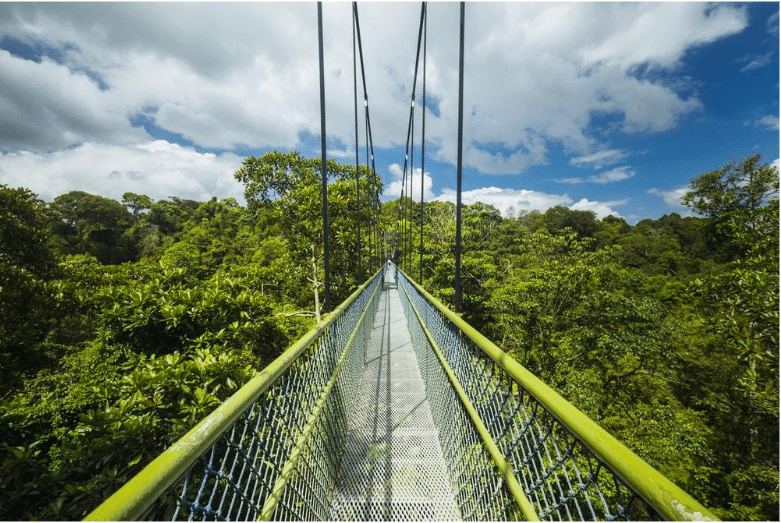 Though skyscrapers dominate the Singaporean scene, closer inspection reveals that the towering heights are clothed in green, as part of the technologically advanced city-efforts to promote eco-friendly measures by integrating nature and its magnificent cityscape. What's the result? Better air quality for inhabitants and visitors, as well as a place for birds and insects to call home. With initiatives by both Singapore Airlines and the Tourism Board to encourage sustainability and the use of renewable resources, Singapore's green thumb extends far beyond the city-iconic state's skyline. Singapore is also quite easy to travel on foot and by bike, which is a terrific method to encourage eco-friendly tourism.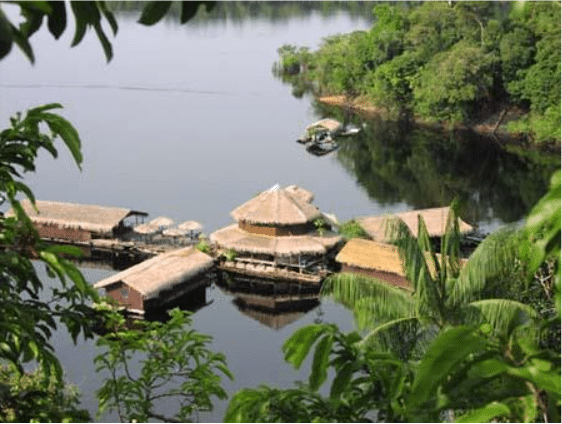 The Amazon Tropical Rainforest, sometimes known as the "storehouse of natural resources," produces roughly 20% of the oxygen generated by all tropical rain forests on the planet. Hundreds of plant, animal, reptile, and amphibian species call this jungle home. This magnificent ecotourism site provides visitors with many natural resources as well as a refreshing setting in which to enjoy an adventure trip.
The Micronesian islands of Palau are particularly aggressive in their reaction to climate change, intending to become the world's first carbon-neutral resort. With the help of several international sustainability organizations, Palau intends to establish initiatives that protect their diverse coastal habitats while simultaneously supporting a tourism approach that focuses on the efforts of the tourists themselves: the Palau Pledge. By signing a checklist of dos and don'ts before entering the nation, tourists take on their mantle of eco-responsibility, which is a fantastic approach to increase awareness and promote eco-friendly behavior.
Top 5 tips for your green vacation
Reduce the amount of waste
Taking the effort to recycle your stuff when traveling is the simplest way to reduce your trash. If there isn't a recycling can nearby, take advantage of the opportunity to keep your stuff and look for proper disposal bins. This seemingly insignificant task has a huge impact on our planet. Using reusable water bottles and containers, for example, can go a long way toward minimizing waste while traveling.
Before you book your trip, do some research on the location you'll be visiting and attempt to choose a hotel that's close to all of your planned activities. Walking everywhere is far more environmentally friendly than taking a taxi or renting a car. Another perk? It is also less expensive.
The LEED certification program is used by many hotels around the world that want to join the "Go Green" movement. This is a program that grades hotels based on their sustainability, water savings, energy efficiency, and the environmental friendliness of their operations. This is a great resource for finding an eco-friendly hotel for your trip. Small acts, such as leaving your do-not-disturb sign on the door to avoid having your room laundered and cleaned every single day, also help to reduce your carbon footprint while traveling.
If you're going on a long road trip with friends or family, bring a small bin or bag to collect recyclables in your car. People usually throw trash out at convenience stores or rest stops while on the road. Because these areas are not known to have recycling bins, it is up to you to make the effort to recycle while driving.
Walk or ride a bike around the town
As simple as it is to hop in an Uber or taxi to your next destination, consider riding your bike or walking around town. Simply by avoiding unnecessary car rides, you can significantly reduce your carbon footprint while also getting to know the town you're visiting.
Other Articles