Introduction:
Animals are one of the richest fauna in the world and it creates a beautiful connection with nature as it is their only home where they can stay and move freely without any restrictions and fear.
The word animals comes from the Latin word "animalis" meaning 'having birth' or 'having soul'.
They are multicellular and eukaryotic organisms that belong to the biological kingdom of Animalia.
These animals can live both on land and water and they consider the earth as their own home like humankind.Animals breathe and eat like human beings.
They can consume organic materials, breathe oxygen, are able to move, can reproduce sexually, and so on.
Almost everything is the same as humans except the ability to speak.
Most animals try to communicate through their expressions or bodily appearances and some of them try to make sounds from their mouth whenever they need something or when they are hungry.
Animals generally dominate human beings on Earth because of their size, diversity, abundance, and mobility.
The presence of muscles and mobility is one of the unique characteristics of the animal kingdom and this makes it quite different from all other species in this world.
Animals, on the other hand, can be divided into two categories: vertebrates and invertebrates.
Vertebrates are those animals that have bones in their body while invertebrates are those which do not have any bones and are only made of skin and flesh.
Animals first appeared in the Ediacaran Period, about 635 million to 541 million years ago, as soft-bodied and they left their body parts in the shallow-water sediments.
They are completely different from the other two species i.e. plants and fungi because of their unique characteristics which include mobility, and development of muscles, and organ systems.
Based on all the above features animals can have long as well as short life spans.
Basic features of the Animal kingdom
Animals are multicellular
Animals are multicellular in nature as they have many types of cells in their bodies which makes them different from other species on Earth.
Animals are heterotropic
Animals are basically heterotropic because they generally depend on other organisms, plants, or fungi for their survival.
They used to consume other living organisms because they cannot produce chlorophyll like plants.
Animals reproduce sexually
They can also reproduce sexually like human beings because they also have male and female organs for mating and reproduction purposes.
All living animals on earth can reproduce according to their body nature and circumstances.
Animals are capable of motion
Animals have also the capability of motion i.e. running and walking depending on the animal to animal.
Some can run faster and some can walk slower than the ant.
The muscles and nerves work together to give them the ability to move their body.
Animals can respond to external stimuli
Animals can also respond to any external stimuli through certain body movements like defense, migration, attack, and so on.
Some animals used to hibernate in the winter season which means they go into a sleep state for some days or even weeks.
Top 10 -Animals with the shortest lifespan
1.Domestic rabbits
Domestic rabbitsRabbits are one of the smallest mammals living on earth.
They are very fluffy animals and can be tamed at home as well.
However, domestic rabbits have a lifespan of 8-12 years only.
These rabbits can be found in different sizes and colors but the sad part is that they only live for a few years in this world.
The most common types of diseases that these rabbits suffer from are uterine cancer and fat deposition.
Because of these diseases, they might die soon if not taken properly care of. Female rabbits are more prone to these diseases.
Domestic rabbits are given large amounts of vegetables and fruits which might be a cause of their death and so water should be consumed more by these rabbits than only vegetables.
2.Guinea Pigs
Guinea PigsGuinea pigs are one of the most cutest and lovable animals on earth and they can also be domesticated at home.
They are very friendly by nature and like the company of people and to have fun with them.
But their lifespan is only up to 4 years and this is one of the sad truths about these animals.
These pigs are native to South Africa and are one of the most popular tamed animals in African houses.
But they are very easily prone to any diseases so it should be kept in mind that they should be fed timely and with great care and love.
Only with proper care the guinea pigs can live up to the age of 4 years but still, diseases like scurvy and bronchitis will attack them at one point in time.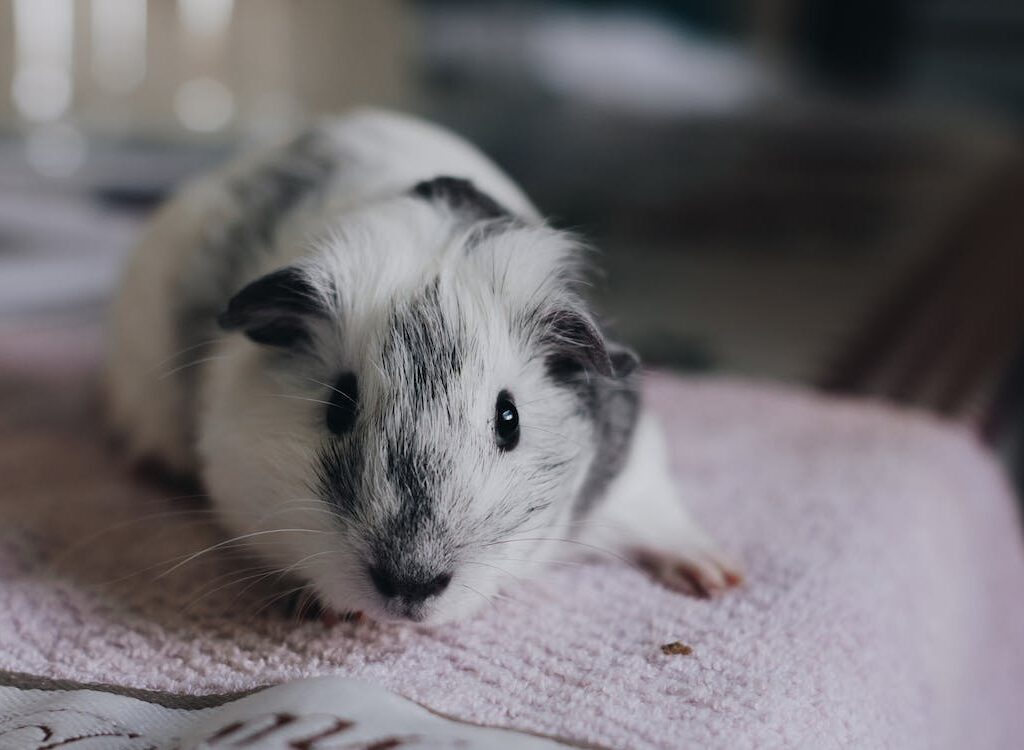 3.Mosquitofish
Mosquitofish is a type of freshwater fish that is native to the United States of America and is commonly found in the rivers over there.
Their lifespan is only up to 2 years but the fish which live in captivity can have a longer lifespan than those living in saline water.
Also, female mosquito fishes have a little longer lifespan than males and those living in saline water have some greater advantages than those living in captivity. 
4.Chameleons
Chameleon or panther chameleon has a lifespan of only 1 year and it has one of the shortest lifespans in the reptile family.
Panther chameleons are native to the northern and eastern parts of Madagascar. Because of their shortest lifespan, they show rapid mating behavior.
The most unique thing about them is that the complete generation of the chameleon family dies before the birth of new ones.
One special characteristic of these chameleons is that they can change their body color according to their natural environment and their diet is mainly cricket and worms.
5.House mouse
House mouse is one of the common animals that can be seen in almost all houses now and then.
Their average lifespan is only 1 but they can also die anytime due to poisoning or attack from the cats.
This house mouse suffers from lots of diseases during their growing stage and they are prolific breeders because of their short lifespan.
House mice are generally poisoned by the people of certain houses to keep them away from cutting and spoiling household things like clothes, food, and so on.
6.Dragonfly
Dragonflies have a very short lifespan of just 4 months and most of them even doesn't survive even for 4 months because they can be eaten anytime by spiders, reptiles, lizards, and frogs.
There are around 5000 different varieties of dragonflies in the world.
The dragonflies can't fly quickly after they have completed the larvae stage and this makes them eat quickly by birds and reptiles.
Also, they cannot bear the coldness of the winter season and immediately dies. 
7.Houseflies
Houseflies are one of the most common and annoying insects that can be found in every household and because of their small size and irritating nature, they most often died due to electric mosquito bats or else by human hand.
Their lifespan is, therefore, limited to only a period of 4 weeks.
Houseflies living in households have a longer lifespan than those living in the wild and due to their short lifespan, the female houseflies lay nearly 1000 eggs within this period.
8.Drone ants
Drone ants have a very short lifespan of only 3 weeks and they are the male counterparts of the ant colony.
These drone ants do not work much and are very lazy and inactive, unlike the female ants who used to establish the ant colony and lead the entire group of ants.
Surprisingly, the drone ants die very fast after they are done mating with the female ants, and because of this uniqueness, they play a very significant role in the ant colony with their shorter lifespan.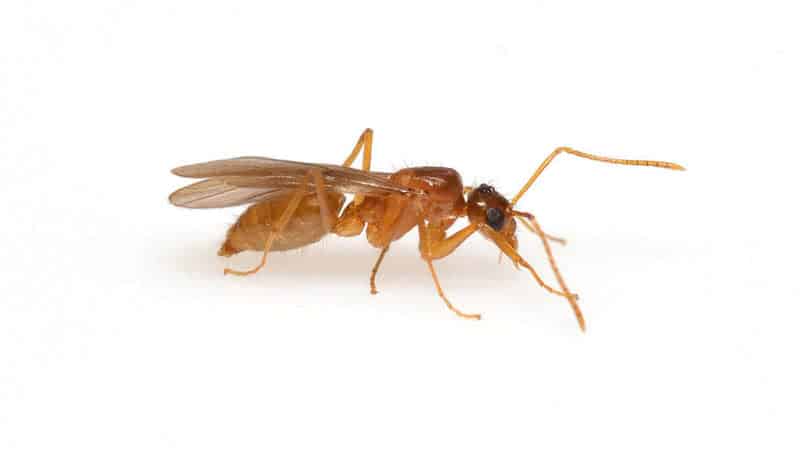 9.Gastrotrichs
Gastrotichs are basically marine organisms and can be found only in rivers, seas, and oceans.
They can grow up to only 3 millimeters in length and are one of the most unique animals found in marine life.
Their life cycle is only limited to 3 days and can die anytime.
These organisms generally have a transparent body structure and swim along with the currents in the oceans and seas.
They have hundreds of sticky tubes under their body which helps them in moving and crawling underwater.
Interestingly, they both have female and male organs in their body and have the capability of mating as well as reproduction.
10. Mayflies
These mayflies have the shortest lifespan on Earth which is only 24 hours.
Mayflies are also known as 'one-day insects' because of their one-day lifespan.
There are over 2500 mayflies in this world and some of the mayfly family can even die together in a single day.
The only purpose of these mayflies is reproduction because of their short lifespan and within this short period of time, they used to form groups and dance together.
Animals are, therefore, considered to be one of the highest levels of living organisms after human beings. They have almost every feature like human beings except the ability to talk. They can walk, run, fight, reproduce, and so on. So, they can be regarded as one of the most important parts of the living world.
11-10-2023
Other Articles