4 January, World Braille Day, is a reminder of potential in each person. You must have heard about Braille, and if you have not, let me tell you what Braille is. Braille is a writing technique that helps blind, half-blind, and persons having a low vision in reading. This writing system is developed by Louis Braille, on whose birthday, we use to celebrate World Braille Day.
World Braille Day
Now, you might be thinking that there are countless days to celebrate, so why should we celebrate this day? Is celebrating this day truly worth it or is it a waste of time? But let me tell you that celebrating this day is truly worth it. It is a genuine reminder to all of the visually handicapped persons who exist that they all are important for our world. They are equally responsible for the growth of our globe. They are worth living. So, let's explore who was the great Louis Braille and why we should celebrate this day.
Louis Braille– a visually impaired person, the inventor of a terrific writing system
Louis Braille was from France who was born in 1809. He had a tough childhood. Louis went through an accident in his childhood that made him visually impaired. Yes!! He became blind in his early childhood. And what can you expect a blind child to do in his whole life. But Braille was beyond expectations.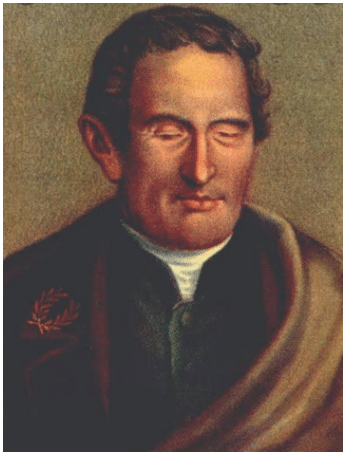 Louis Braille, the inventor of the Braille writing system.
Braille didn't see his blindness as a weakness like other persons. He made his blindness, his power. He gets through his exotic way of living. His weakness made him innovative and he just digested his means of living. 
Braille was only 15 years old when he invented an exotic writing system. His writing system was founded on the Charles Barbier writing system. At the age of 15, when children can't even get over their android games and movies, Louis invented his writing system. It is an achievement. 
By the time, several modifications have been made in Louis Braille's writing system according to the technology. It made it lenient to be used by everyone all through the globe. 
World Braille Day– Must be celebrated to cheer up the visually impaired persons. 
World Braille Day must be celebrated to cheer up visually impaired persons. It is worth celebrating as it points out the independence of visually impaired ones to recognize their potential and not to be treated extraordinarily but to be extraordinary persons themselves. 
It should be celebrated to make visually impaired people aware that they have access to the whole world in their hands. They can achieve anything if they want to, just like Louis Braille. You will have to put extra effort, more than an ordinary man, but this will make you extraordinary. So, World Braille must celebrate to applaud and praise visually impaired or blind people. 
The ignorance of Braille in the present world.
In today's world, the principle of Braille is ignored in many places. For instance, banks, hospitals, and restaurants don't propose menu cards in Braille form of writing. This made the blind persons let down in getting into these hospitals, banks, or restaurants.
We should make sure that blind persons will be given equal importance as ordinary persons. This doesn't mean you have to treat them extraordinarily. And that's why it is significant to celebrate World Braille Day and not to be ignorant of Braille. Braille should come in daily use in today's world. We should provide equal alternatives to blind people.
Conclusion:  
Hence, 4 January is the birthday of extraordinary Louis Braille, and World Braille Day. Braille is an excellent form of the writing system. It is worth celebrating. It should be celebrated to praise the visually impaired persons. Braille should come under daily use so that equal opportunities will be provided to blind persons too. 
By- Aditi Jain 
4 January 2022
Other Articles