Plastic is a polymer and a synthetic fiber. Contrary to many uninformed individuals, it can help the environment in many ways. While it is common knowledge that it can be recycled and reformed using plastic molding techniques, there are still many more ways in which plastic is better for the environment than usual resources such as paper or wood. Plastics are available in all shapes and sizes and also in all colors. They are also malleable and can take any form they are pressed into. They can be reused, recycled, dyed, melted, and rolled into sheets and wires. Their properties depend on the type of plastics. While some plastics bend easily, some will break when forced to turn. Some of these plastic bottles also distort when hot water is added to them. Such plastics that can deform or bend easily when heated are called thermoplastics. They are used in making toys, food, storage containers, and so on. They can be found in everything from clothing to engineering. It is necessary to know the nature of  and the outcomes of their production and use. Virtually they are made from non-renewable resources such as oil, coal, or natural gas, which will be depleted over time.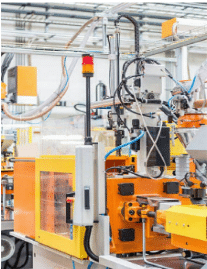 Types of plastics
Thermoplastic: Plastics that deform easily when heated and can be easily bent. Thermoplastics include linear polymers and combinations of linear and cross-linked polymers—for example, PVC, nylon, polyethylene, etc.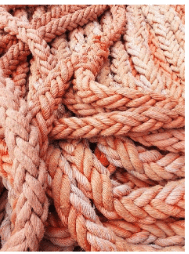 Thermosetting: Plastics that cannot be softened again by heating after being pressed. Strongly cross-linked polymers fall into the category of thermosetting plastics. Examples: Bakelite, melamine, etc. Bakelite is used to make electrical switches while melamine is used for tiles.
Advantages of plastic
Long life

– They do not have to be a single-use product or be treated as disposable. Many forms of this material have a long lifespan that is equal to or longer than other materials. A well-made and maintained PVC pipe can provide service for up to a century. Some of them do have an average life of 35 years. By continuing to use these items instead of throwing them away, we can immediately promote less waste.

High energy density

– Burning of plastic can be quite useful in some situations because of its high energy density. This material offers significant energy performance for cement kilns or incinerators because we manufacture it using petroleum hydrocarbons. This means that we can use it as a direct replacement for burning fossil fuels because the basis of the product comes from an energy source we all use.

Affordable material

– We can keep the cost of various items low due to the low price available for plastics. Our established manufacturing processes allow us to create several million tons of this material for various purposes, from packaging to straws. We can modify the chemistry of a material to provide specific beneficial properties for its end use, including making it softer, harder, malleable, or durable.

Easily manageable

– Heat is one of the most common methods used to treat plastic waste or create opportunities for recycling. It is not the only option accessible today. We can process this material with minimal emissions or pollution using pyrolysis or gasification. It is even possible to grind materials and create new fabrics from them.
Benefits of plastic for the environment 
It is an excellent tool to help reduce humanity's impact on the environment. In fact, in many ways, it is much more environmentally friendly than any other material commonly used by humans.
Plastic can be recycled-

An important advantage of plastic is the sheer variety of forms into which it can be recycled. Today's plastic bottles can be recycled and turned into tomorrow's raw material for the plastic molding system. Not only is it more environmentally friendly, but it also makes it a very flexible material for 21st-century industrial needs.

It is more efficient-

Because plastic is lighter and stronger than many other materials, less plastic is needed to handle any given task. This reduces the amount of material required for a given purpose, helping to reduce the environmental impact of plastic components.

It has a lower environmental impact than paper-

Paper products require a huge amount of resources to produce. In addition to the need to cut down large amounts of trees to produce paper products, the paper making process requires a huge amount of energy and water to function. In addition, paper mills produce a large amount of waste. In addition, because paper products are less durable than plastic products, such as storage injection molding machines, they must be replaced much more often.

Plastic materials can be converted into fuels-

In addition to being recycled into other items, plastics can be turned into fuel. Not only does this recycle plastic, but it also reduces the amount of fossil fuel that needs to be extracted from the earth. Not only does this demote the environmental significance of fossil fuel extraction, but it can also help keep fuel costs low.

They are long-lasting-

Whether used in plastic molding or as a beverage container, plastic is a very long-lasting material. Thanks to this, there is no need to constantly throw away plastic parts. This will not only reduce the amount of waste generated but also reduce the need to produce spare parts. Because of this, the durable nature of plastic reduces both waste and pollution associated with production.

It is compressible-

A significant problem facing America is the need for more available recycling and landfill space. However, because It can be easily compressed, it lends itself to efficient storage, whether the goal is permanent disposal or temporary storage before recycling the material for another purpose, such as use in an injection molding process.

Plastic for economic growth-

Lightweight plastic compounds have helped dramatically improve the country's fuel economy. Whether it's increasing mileage with a plastic body, or simply reducing the weight of a truck's load. They help to reduce the amount of energy needed to get people to work and goods to market.
Harmful effects of plastics 
It also has several disadvantages. It is harmful to the environment. It cannot be degraded quickly and damages the atmosphere when burned. It can prevent water seepage into the soil and sunlight penetration into the water. Another disadvantage is the toxic chemical released during the production of plastic. They have many benefits for human life, but they are also the cause of global warming and pollution of our surroundings.
Plastics pollute the soil: They are deposited in the soil can release a toxic chemical that mixes with the soil, making it harmful for agriculture and human use, it can also seep into the ground and mix with groundwater. This makes the water unhygienic for human consumption and agricultural utility. Sometimes plastic like polythene bags gets buried under the soil, making the soil toxic.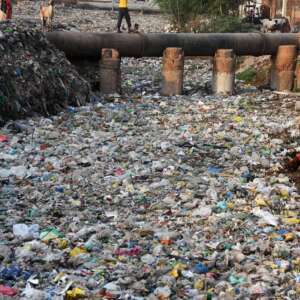 Plastics pollute the ocean: Plastic items are left in the ocean to biodegrade. It gets break down faster in the sea, but they also leave behind harmful chemicals, making them even more dangerous to live on Earth. It increases the likelihood of global warming. Garbage thrown into the sea, such as plastic utensils, polythene, etc., floats into the sea. This prevents sunlight from reaching sea level. As a result, life in the ocean is not getting enough sunlight. This hinders their development and stops their growth.
It releases toxic substances when burned: In many rural and even urban areas, people burn old plastic items in the hope of getting rid of them. It contains many chemicals that are released into the atmosphere and mixed with the natural air. This makes the air we breathe virulent and harmful. As a result, the air we breathe is not clean and contains many dangerous chemicals. When we breathe contaminated air, it damages our lungs and overall health in the long run.
What are Bioplastics?
Bioplastics also called green plastics that are environmentally safe and are often made mostly or entirely from renewable resources. Emphasis is also often placed on ecological processing. Green plastics are the focus of an emerging industry focused on comfortable living in harmony with environmental stability. Like all plastics, bioplastics consist of a polymer, combined with plasticizers and additives, and are processed by extrusion or thermosetting. What makes green plastics "green" is one or more of the following properties: they are biodegradable, they are made from renewable ingredients, and their processing is environmentally friendly. Plastic is a renewable resource. The plastic itself is not bad. How we use and reuse is essential. In a world of depleting natural resources, we use plastics efficiently.
Humera Ansari (Content writer)
20-05-2023
Other Articles