Introduction to Environmental archaeologists
Environmental archaeology is all about understanding how people in the past lived and interacted with the natural world.
These folks lived in harmony with nature, appreciating the beauty of plants, animals, rivers, and landscapes all around them. It's a fascinating subfield of archaeology where researchers delve into the origins and development of human-made environments during different historical periods.
They also explore how ancient societies adapted to their surroundings and the economic activities they engaged in during prehistoric times

Environmental archaeologists mainly study how the people of the prehistoric period adapted to the natural environment, how they obtained diverse sources from the environment, and what steps they followed in altering the natural environment which suits their day-to-day lifestyle.
This branch of archaeology also studies the remains of plants and animals in order to find out what species existed during that period and how the people adjusted with them by living in peace and harmony.
It also deals with the physical environment and its attributes and also researches how similar or different it was from the present-day environment.
Environmental archaeology is a vast field to be studied by archaeologists as it not only studies the natural environment where plants and animals dwell but it also deals with the archaeological study of the landscapes, how they were formed and what role people played in relation to the heritage management, protecting ancient monuments and making specific policies and regulations in managing the surroundings around them. Past human action alone cannot be studied in isolation from the natural surroundings as they both are interrelated to each other to a great extent.
Environmental archaeologists while dealing with the past era mainly find the dead remains of plants and animals' bones which can be studied as part of the ancient economy.
Also, some other excavations can also be traced in relation to the prehistoric period like wetland sites where because of waterlogging it reduces the capacity of microbial activity which in turn enables the organic materials to remain preserved for a longer period of time.
These materials, therefore, range from pollen grains to wooden buildings which can definitely stay intact for years without any destruction.
Branches of Environmental archaeologists
Environmental archaeologists can be divided into sub-branches that deal with all the aspects of nature in detail along with their specific features and importance
1. Archaeobotany
Archaeobotany is basically the study of the remains of plants in the prehistoric period. By studying the historical perspective of these plants, archaeologists can find out the diet of ancient humans and how they behaved in relation to their surroundings. This branch of archaeology deals mainly with the social and cultural behavior of past people.
Archaeobotanists also study the remains of the plants' pollens or starch and the fruits and seeds that are most predominant during that period. To study the relationship between plants and humans more properly one branch under archaeobotany has been implemented i.e. ethnobotany which looks more minutely at the relationship between plants and humans, and the cultural impacts plants have had and continue to have on human societies.
environmental Archaeologists used to study the various uses of plants during the ancient time and how these usages helped people in various ways be it for eating or as medicine.
2. Zooarchaeology
Zooarchaeology, a captivating branch of environmental archaeologists , delves into the remains of ancient animals. It helps us unravel how these creatures coexisted with our ancestors. These remnants offer valuable insights into whether these animals were wild or domesticated.
Beyond bones, zooarchaeology enables us to unearth ancient animal remains and even analyze DNA, shedding light on the prehistoric environment, dietary habits, and the landscapes these animals inhabited.
3. Geoarchaeology
Geoarchaeology is a vast field of study under the environmental archaeology branch as it mainly deals with the landscapes and the various geological processes that took place during the prehistoric period.
They deals with a lot of natural factors like global climate, the natural distribution of resources such as stone used for making certain tools like spears, arrowheads, etc., and clays used to make pots and other vessels for household purposes.
Also, the archaeologists deal with the local climate and topography which will help them to find how fertile the soil was during the ancient time, and also a comparison can be put forward between the past and present soil patterns.
Often along with visual observation, computer programming, and satellite imaging are used to study the geographical landscapes of that period and excavate them according to their necessity and uses.
Therefore, this branch studies an important part of nature of the ancient times.
PRECIOUS TREASURE FOUND BY Environmental archaeologists
Environmental archaeologists delve into the remnants left behind by ancient civilizations, shedding light on how these societies harmonized with their surroundings. While they seldom stumble upon traditional "precious" treasures such as gold or jewels, their discoveries are invaluable for unravelling the tapestry of human history and behavior. Here are the five significant treasures that environmental archaeologists unearth:
Cultural Relics: Environmental archaeologists frequently unearth an array of cultural artifacts such as pottery, tools, weaponry, and artwork. These artifacts serve as windows into the technological prowess, artistic expressions, and daily routines of bygone civilizations.
Plant and Animal Vestiges: Fossilized or preserved plant and animal remnants uncovered at archaeological sites yield insights into the diets, farming techniques, and environmental conditions of ancient societies. This knowledge contributes to our understanding of subsistence strategies and shifts within local ecosystems throughout history.
Pollen and Plant Macrofossils: Within sediment layers, the discovery of pollen grains and plant macrofossils unveils crucial information about past flora, land utilization, and climatic conditions. This data aids in the reconstruction of ancient landscapes, tracing the history of deforestation or agricultural practices, and identifying the varieties of plants cultivated or consumed.
Soil Examination: Environmental archaeologists rigorously analyze soil samples to explore the composition of soils, revealing hints about previous land utilization, agricultural methods, and environmental contamination. Soil analysis also uncovers evidence of historical land management practices and their consequences on the environment.
Human Remnants: Though not conventionally deemed "precious" in a material sense, human remains discovered at archaeological sites are priceless for illuminating the biology, health, and demographics of past populations. Through the scrutiny of skeletal remains, researchers glean insights into nutrition, diseases, migration patterns, and the intricacies of social structures.
Materials found in the prehistoric period and how it is preserved.
The artifacts found in the past period can be divided into both organic and inorganic materials. Inorganic materials commonly include tools made of stone, pottery, and artifacts made of metal like iron and steel. Whereas, organic materials include remains of plants, animals, and skeletons of humans which are a great source of research for environmental archaeologists. There are various differences in preserving organic materials and inorganic materials where inorganic ones can be better preserved than organic materials.
Organic materials are a little difficult to preserve as they can be affected by various climatic conditions and sediments in the soil. However, it cannot be the same in all the ancient places as some organic materials can definitely be found in some environmental archaeological sites and features.
Organic materials like plants and animals can be preserved by a method called shell midden where acidic soil of the past period is neutralized by adding calcium contained in certain shells to produce a minimum level of alkaline soils so that it can help in preserving the past remains of human bones and animals. So, shell midden plays an important role in collecting ancient organic materials from some present-day sites.

The caves that are found in the prehistoric era are made mostly of limestone which mostly surrounds an alkaline environment and this in turn produces certain decompose calcium which generally tends to restore the human and animal bones and also the other skeletal remains that existed during that time.
Wetland sites are one of the best sites where organic materials can stay well preserved because these sites do not have enough oxygen because of the presence of underground water in a state of saturation. And because of this, the activity of microorganisms was suppressed in these sites which helps in the preservation of organic materials. Animal remains also tend to be well restored if the underground water of this wetland site is alkaline or neutral.
These are the sites where the decomposition of microorganisms is largely suppressed because of their dry sedimentary environment which is basically due to a lack of moisture and it can help in the preservation of organic materials. Organic materials can, therefore, be well preserved in dry states and in weak alkaline soils.
Organic materials can be found popularly in open sites and also in special sedimentary environments such as shell middens and rock shelters. These mainly include water-permeable sedimentary environments and burnt soil & ash layer. In such sites, the organic materials are well preserved just like in wetland sites, and in burnt soil, the materials are generally burned and this burning preserves them because they become mineralized. So, if proper excavation of these burnt sites is done by the archaeologists then definitely some organic materials related to plants and animals can be traced.
Significance of environmental archaeology
Environmental archaeologists plays a significant role in understanding the past relationship between the environment and humans in relation to the food, animals, plants, tools used, production, and so on. While in today's world, humankind has altered the past environment to a great extent by adopting new methods of agriculture, production of new goods, predation, and so on. By understanding the past environments, changes can be made in the present day by certain restorative processes through the excavation of the ancient remains.
Environmental archaeologists also studies sustainability during the past era and it also deals with why certain cultures survive for a longer period and others do not. Through this field of archaeology, many aspects of the natural environment and its surroundings can be studied in a detailed manner and analyzed for the benefit of the present generation.
Alt: Archaeological remains of past;
Image description: Past remains scattered; Source: themoscowtimes.com
Several Advantages Environmental archaeology
Environmental archaeology, therefore, studies the different aspects of the environment in relation to human kinds, plants, and animals as a whole. This branch of archaeology played an important role in dealing with nature at its best.
Environmental archaeologists possess several advantages when it comes to creating effective human content. These advantages stem from their unique perspective and expertise in understanding the interactions between past human societies and their environments. Here are some key advantages that environmental archaeologists have when crafting content for a human audience:
Rich Historical Context: Environmental archaeologists can provide content with a rich historical context. They can weave stories and narratives that connect the present with the past, making history more relatable and engaging for readers.
Interdisciplinary Insights: Their work often involves collaboration with experts in various fields, including anthropology, geology, biology, and climatology. This interdisciplinary approach allows

Experimental Archaeology

them to offer well-rounded perspectives and insights that bridge multiple areas of knowledge.
Relevance to Contemporary Issues: Environmental archaeologists can draw parallels between past environmental challenges and contemporary issues such as climate change, sustainability, and resource management. This relevance makes their content timely and thought-provoking.
Tangible Evidence: They work with tangible evidence in the form of artifacts, fossils, and environmental data. This provides a concrete basis for storytelling and allows for the creation of compelling narratives that resonate with readers.
Connection to Place and Landscape: Environmental archaeologists often focus on specific geographical locations and landscapes. This allows them to create content that highlights the connection between people and their environments, fostering a sense of place and identity.
Environmental Stewardship: Environmental archaeologists are often passionate advocates for environmental stewardship and conservation. Their content can inspire readers to appreciate and protect the natural world by showcasing how past societies thrived or faced challenges in their environments.
Insights into Human Behavior: They have a deep understanding of how human behavior has evolved in response to environmental factors. This expertise enables them to offer unique perspectives on topics related to human psychology, adaptation, and resilience.
Educational Value: Environmental archaeologists can create educational content that not only informs but also encourages critical thinking and curiosity about history and the environment. Their work can be a valuable resource for schools, museums, and educational institutions.
Their work can engage, inform, and inspire readers by connecting the past to the present and promoting a greater understanding of the complex relationship between humans and their surroundings.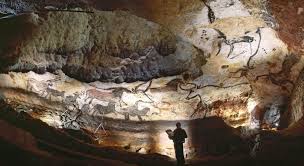 07-10-2023
Other Articles