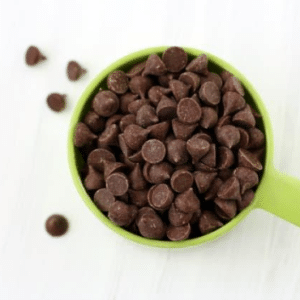 Sweet tooths everywhere love a bit of chocolate to bite into, but for those living a dairy-free lifestyle, the standard chocolate bars and candies that line most candy aisles fall short of the mark. If you're allergic to milk, starting as a new vegan, or even if you're not exactly new, there may be store-bought foods you're still unsure about, one of which is chocolate chips. So, if you love chocolate chips, this post is all you need. Dairy-free chocolate chips are chocolate chips minus dairy. So, being vegan or dairy allergic doesn't mean you can't enjoy tasty food. They are made of healthy, organic ingredients. If you're looking for dairy-free chocolate chips, look for chocolate, cocoa butter, usually soy lecithin, vanilla, and sugar.
How to know that chocolate chips are dairy-free?
Many brands are making vegan chocolate chips; you can simply go through the ingredients list on the package to know if they are dairy-free.  When you search for dairy products, seeing any of the following dairy products tells you that chocolate chip is not vegan: milk, butter, milk fat, butterfat, cream, calcium caseinate, casein, milk protein, milk solids, whole milk powder, skimmed milk powder, skimmed milk, skimmed milk powder, whey, whey protein, lactose, and condensed milk. You can look for "dairy-free," "vegan," and "plant-based" labels on chocolate chip packages, but the absence of those labels doesn't mean they contain dairy.
Brands that sell dairy-free chocolate chips
You'll love this list if you're looking for a dairy-free type of chocolate. Click on these links if you're really on a mission: Semi-Sweet, Mini Chips, Chocolate Chips, Dark Chocolate, Unsweetened Chocolate, "Milk" Chocolate, White Chocolate, Carob Chips, Butterscotch Chips, Other Flavoured Chips. Some dairy-free chocolate can be available at the local grocery stores, but mostly, you'll find them in online stores. There are so many different brands and choices of chocolate chips for the dairy-free diet. Some brands are enlisted below:
Amanda's own chocolates

Artisan kettle organic chocolates 

Bailey's 

Davis Chocolate

Baker's choice

Chocolate emporium 

Moo free

Neste toll house Allergen-free

Bake believe

King David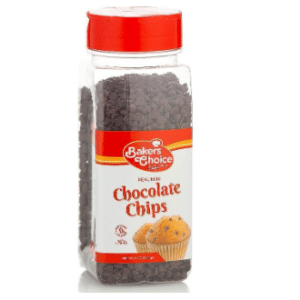 Homemade dairy-free chocolate chips
You can also make these healthy dairy-free chocolate chips at home too. You simply need five ingredients for that.
Cocoa powder

Refined organic coconut oil

Vanilla extract

Maple syrup

Sea salt
Instructions-
Add refined coconut oil (1 cup) and vanilla extract (1/2 teaspoon) to the pan. Melt over medium heat, stirring constantly.

Once melted, remove from heat and whisk in 1 cup plus 1 tablespoon of raw cocoa powder (1 cup), maple syrup (1/4 cup), and sea salt (1/8 teaspoon).

Keep whisking until the chocolate becomes smooth.

Once the chocolate is cooled, pour it into the ketchup bottle and place the morsels on the baking sheet. 

Once the chocolate chips are hardened, remove them from the sheet and store them. 
Yay! Your homemade delicious dairy-free chocolate chips are ready. You can add them in making cookies or any other recipe out of it. 
Conclusion
People are health conscious nowadays and prefer dairy-free and healthy products. Dairy-free chocolate chips can be eaten without guilt, and there are only 70 calories in 1 tbsp of chocolate chips. Dairy-free chocolate is now available everywhere because of its huge demand. Most brands may contain a cross-contamination warning on their package, which means they might contain dairy products. Homemade dairy-free chocolate chips are the best option to prevent contamination. These chocolate chips can be used in many cookies or fruit recipes. One should ditch the guilt and must try this recipe.
Other Articles