Mango's are often referred to as 'king of the fruits'. With their sweet taste,
delicious flavor, and health properties, they bring a good combination of
health and taste.
Origine to the tropicals of South Asia, mangoes have been cultivated for
thousands of years. And people have made use of every part of the fruit;
the bark, leaves, skin, and pit have been used in folk remedies for
centuries.
The history of mango
It is an edible stone fruit produced by the tropical tree 'Mangifera
Indica which is believed to have originated from the region between
northwestern Myanmar, Bangladesh, and northeastern India. Since
ancient times, M. Indica has been cultivated in South and Southeast
Asia, resulting in two distinct types of modern mango cultivars: the
"Indian type" and the "Southeast Asian type".
Why is it different from other fruits?
Just like other fruits, mangos are also available in every season now,
but if we want to feel the particular taste of mango the best timing is in
the particular season they are available. This fruit has its advantages and disadvantages just like other fruits. We can use every part of it to cure diseases.

Cultural significance
In medieval India, the Indo-Persian poet Amir Khusrow termed
the mango "Naghza Tarin Mewa Hindustan" – "the fairest fruit of
Hindustan".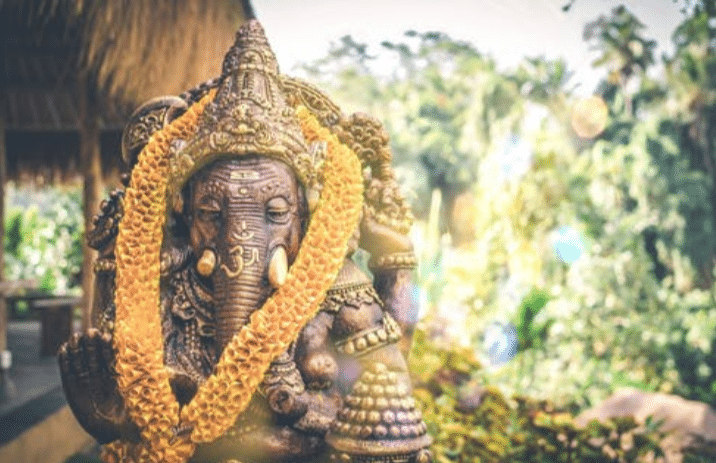 Mangoes are dedicated relevance to Hinduism and are often used in a variety
of rituals. During the festivals, one can spot mango leaves decorating the
doors of many homes. To the Buddhists too, the mangoes hold much
significance because the Mango-groves were Buddha's preferred meditating
zone.
The benefits of mango
https://m.timesofindia.com/life-style/health-fitness/diet/15-healthy-reasons-to-eat-mangoes/amp_articleshow/19708108.cms
This fruit is not only delicious but also it's very nutritious. Mango has Calories,
Proteins, Carbs, fat, fiber, sugar, copper, vitamin A, C, E, K, vitamin B6,
niacin, potassium, riboflavin, magnesium, thiamine.
This is also a good source of the minerals copper and folate, which are
especially important nutrients during pregnancy, as they support healthy fetal
growth and development.
Although dried mango is still rich in nutrients like vitamins, minerals, and
antioxidants, it may be best to consume it in moderation due to its high-calorie
density and sugar content.
Consuming fruits and vegetables high in vitamin C and carotenoids could help
prevent the onset of diabetes. This fruit is high in both these nutrients, so it may
provide similar benefits. Still, because it is high in natural sugars, it has
the potential to cause a spike in your blood sugar levels if you eat too much at
one time.
It contains nutrients that support a healthy heart. For instance, it offers
magnesium and potassium, which help maintain a healthy blood flow. These
nutrients help your blood vessels relax, promoting lower blood pressure
levels. Mango's super antioxidant mangiferin also appears to be good for
heart health.
It contains antioxidants such as quercetin, fisetin, isoquercitrin,
astragalin, gallic acid, and methyl gallate. All these properties protect our body
against breast cancer, colon cancer, prostate cancer, and leukemia.
Another benefit of eating mangoes is that it cleanses your skin from deep
inside your body. It treats pores and gives a glow to your skin. Hence, eat
mangoes to get flawless skin. As mangoes are enriched with tartaric and
malic acid and contain traces of citric acid, it helps in maintaining the alkali
reserve of our body.
It contains a lot of vitamins and essential nutrients, eating one mango
makes you feel fuller. Also, as it is loaded with fibrous content, it boosts
digestive function and burns unwanted calories from the body. This, in turn,
helps in losing extra weight.
It is also known as the 'love fruit'. It has aphrodisiac qualities which also
increase virility in men. So, have mangoes and enhance your love and
passion.
Mangoes are also loaded with vitamin A, making them a perfect fruit to
improve eyesight. It also prevents night blindness and dry eyes.
Physical description
Mango leaves
Some of them have each stamen and pistil, even as others have stamens most effective. The fruit varies drastically in period and character. Its shape is especially oval, round, heart-fashioned, kidney-fashioned and slender. The tiniest mangoes are not any massive as plums, even as others also can furthermore weigh 1.8 to 2.3 kg (4-5 pounds).
Some fruits shorts are multicoloured with the number one being pink, inexperienced and yellow, even as others appear green. The one huge seed is flattened, and consequently, the flesh that surrounds its miles is yellow to orange in colour, juicy, and of a specific sweet-pretty spicy flavour.
It does not require any specific soil, however, the finer soils yield a proper plant life and are most effective if we mark the correct time of the year to regulate fruit production. In maximum regions, the fungal ailment known as anthracnose destroys plant life and extra younger surrender consequences and is pretty difficult to regulate.
Propagation is through a way of grafting or budding. Inarching, or approach grafting (wherein a scion and inventory of independently rooted plant life are grafted and consequently the scion later severed from its specific inventory), is notably practised withinside the tropical areas of Asia.
However, it is pretty tedious and relatively expensive. In Florida, extra green strategies which consist of veneer grafting and chip budding were advanced and are used commercially for power production.
10 Health Benefits
In the realm of nutritional superstars, the humble mango, a tropical stone fruit, stands out as a vibrant and delectable treasure trove of wellness.
As we delve into the pages of this article, we uncover the myriad health benefits that extend far beyond their mouthwatering sweetness. In fact, I think these benefits make mango the king of fruits.
From bolstering the immune system with a rich array of vitamins and antioxidants to promoting digestive health and aiding weight management, offers a wealth of advantages for those who savor their succulence.
Join us on a flavorful journey through the science-backed virtues of this tropical delight, and discover how incorporating mangoes into your diet can be a delectable path to a healthier, more vibrant you.
1. Boosts the Immune System
It is, not only delicious but also nutritious, offer a host of health benefits for the immune system. Rich in vitamins and antioxidants, particularly vitamin C, A, and beta-carotene, mangoes play a crucial role in supporting immune function.
Vitamin C, known for its immune-boosting properties, helps stimulate the production of white blood cells and enhances the body's defense against infections.
Additionally, the high fiber content in mangoes promotes a healthy gut microbiome, which is closely linked to immune health.
The fruit also contains powerful antioxidants that combat free radicals and reduce inflammation, further strengthening the immune system.
Incorporating this fruit into your diet can be a tasty way to bolster your body's defenses and maintain overall health.
2. Prevent Cancer
A team of scientists found that mangoes contain phenols and enzymes that help to prevent or stop breast, leukemia, colon cancer, lung, and prostate cancer.
Also, there is a strong link between the consumption of large amounts of fiber and Vitamin C with the prevention and reduction of cancer.
It contains quercetin, an antioxidant that acts as an anti-inflammatory and antihistamine agent. Research done at the University of Maryland Medical Center showed that quercetin may lower the risk of cancer and heart disease.
It also contains mangiferin an antioxidant that has been shown to stop the growth of tumors and lowers the build-up of mucus in rats. Research has also shown that mangiferin protects the body from Parkinson's disease.
3. Lower Cholesterol
This fruits contain large amounts of dietary fibers, pectin, and Vitamin C which lower serum cholesterol levels, particularly the Low-Density Lipoprotein cholesterol or LDL cholesterol (bad cholesterol).
4. Increase Libido
It contains Vitamin E, which helps to regulate sex hormones and boost sex drive. Vitamin E, is also known as the 'sex vitamin' due to its ability to increase sexual desire.
5. Improve Vision
One cup of mangoes contains 25% of the recommended daily allowance of Vitamin A, which improves eye health by helping to prevent night blindness, dryness of eyes, softening of the cornea, itching, and burning of the eyes.
It also contain Vitamin E, which improves and maintains a healthy eye.
6. Improve Digestion
when eaten, soothes the stomach by lowering the acidity and improving digestion. They contain digestive enzymes such as esters, aldehydes, and terpenes which help break down food and improve digestion.
7. Skin Health
Mangoes can be used internally and externally for clearing up acne and/or pimple on the skin. Apply mango pulp to the face for 10 minutes, then rinse to unclog pores. Vitamin C, in mango, helps in collagen formation, which keeps the skin firm.
Mangoes provide a rich source of beta carotene (Vitamin A), which has beneficial effects on acne and pimples. Mango skin is rich in AHA (alpha-hydroxy acids) and is used to exfoliate and rejuvenate the skin.
8. Improve Memory
Studies have shown that glutamine acid in mangoes boosts memory in children, by keeping the brain cells active.
9. Diabetes
New research is now showing that mango pulp and leaves fight diabetes. Due to mangoes' low-level on the glycemic index of 41-60, they do not significantly increase blood sugar levels.
Before going to bed, place boiling water in a container (not plastic). Add 10-15 mango leaves in boiling water, cover the container, and leave overnight.
The following morning strain and drink on empty stomach. Do this on a regular basis.
10. Prevent Anemia
Mangoes are rich in iron and would be beneficial for those suffering from anemia. They also contain Vitamin C which helps with iron absorption.
-by Dibyakalpa Tali (14/11/2021)
Other Articles