A little, jamun-like blackberry called sohiong grows in the Khasi hills of Meghalaya. This is transformed into a sweet-sour juice. Although it is not readily accessible, it is refreshing. The best places to try it are Northeastern festivals or trade shows. It is abundant in polyphenols, anthocyanins, vitamins, and minerals.
Sohiong : Delicacy of Meghalaya
Meghalaya boasts a wealth of edible native fruits that are underutilized yet have great promise. Delightful tiny berries that are purplish-black begin to overtake Shillong's markets from August to mid-October. One of Meghalaya's lesser-known fruits, they are known locally as "Sohiong," or "black fruit."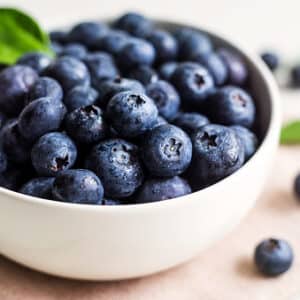 The Prunus nepalensis Serr. (Steud) tree, a member of the Rosaceae family, produces these sweetish, slightly acidic, soft, and fleshy blackberries as its fruit. However, by using grafting techniques, these trees can be easily trained to grow to the necessary heights. Sohiong berries are commonly grown in Northeast India's temperate regions, particularly in the Khasi and Jaintia Hills' temperate zones.
They are simple to cultivate, require minimal care during cultivation, and adapt well to temperatures ranging from 2°C to 36°C and elevations of 300 to 2000 metres. One of Meghalaya's wild fruits, sohiong, has enormous potential as an orchard crop, and the responsible government department needs to put more effort into promoting the fruit as such.
These blackberries are in high demand. And there are many other ways to enjoy these Meghalayan seasonal fruits. They are good whether you eat them raw or cook them to increase their value. Hold a fresh sohiong between your thumb and forefinger, then use your teeth to scrape the pulp from the fruit.
Alternately, put it in your mouth and chew on it until the mushy flesh is scraped off and the drupe, or stone, is all that is left. Your lips will develop a purple stain. These hues can also be removed to create natural, palatable food colours. Don't discard the stones either. They produce yet another group of nutrients. You can also enjoy sohiong, one of the fruits of Meghalaya, in squashes, concentrates, jams, and jellies.
This way, you may enjoy its anti- inflammatory and nutrient-rich benefits throughout the year in foods like toast and bread spreads and hydrating beverages. A delectable way to consume fresh sohiong is as a dessert. Another seductive method is to drinkSohiong wine. On certain special occasions, Sohiong wine offers toasts. Of course, fermentation is necessary, and it takes time.
By combining a couple of spoonfuls of sohiong powder, also known as prune powder, with water, you can sip a cool glass of the fruit juice anytime and wherever you like.
Sohiong's health advantages
Prunus nepalensis Ser has received extensive research. (Steud) discovered that the berry has tremendous free radical scavenging, antioxidant, and liver repair potential both in vitro and in vivo (in the lab and using living specimens). The findings of these studies provide strong evidence that liver toxicity and damage are improving.
The existence of phytochemicals such as phenols, flavonoids, alkaloids, tannins, saponins, triterpenoids, glycosides, ascorbic acid, and carbohydrates has recently been found in numerous significant ways. These substances have demonstrated their effectiveness as inhibitors of oxidative stress-induced degenerative processes, which makes them crucial for maintaining good health.
And all of these are present in the little black berries known as Sohiong, one of Meghalaya's fruits. The phytochemicals in sohiong scavenge free radicals, preventing the oxidative stress that the radicals would have otherwise produced. Oxidative stress brought on by too much iron in the body can cause components to oxidise, including membrane lipids, proteins, and nucleic acids.
Diseases like thalassemia, ischemic heart disease, and liver damage may develop as a result. The natural antioxidants and phyto-compounds found in the food we eat help the body combat oxidative stress and lessen the risk of disease by trapping extra or free iron and free radicals.
Internal links:
9 Health benefits and making of kokum sherbet. garcinia indica, Kokum- Erakina
Make your way for Nungu Sherbet – Erakina
Try this specially in summer Tasty Summer:Mangoes – Erakina
External links:
Other Articles