Starting a business is one of the most exciting and rewarding experiences. But where to start? There are many ways to create a business, with many important considerations. Most businesses suggest you to monetize what you like, but they miss two other crucial elements: you have to be profitable and sort of  you're good at.
What is a Business?
Business is an organized economic activity in which goods and services are exchanged for reasonable consideration. It is nothing but a method of making money from business transactions. It includes all activities whose sole purpose is to make the desired goods and services available to society in an efficient manner. It is a systematic attempt by entrepreneurs to produce goods and services and sell them on the market, reaping the reward in the form of profit. Profit plays a pivotal role towards which all business activities are directed, because it acts as an incentive for entrepreneurs, for their efforts, and therefore necessary for any business.
Business in a different country 
Relocating your business or starting a business in a foreign country can open up a new market for your products. Your products may have become useless in your country, but they could become hot sellers in a new untapped market in another country.
Best countries for Business 
Countries are ranked based on 10 key indicators such as ease of starting a business, ease of obtaining permits, access to electrical installations, ease of property registration, availability of credit, protection for minority investors, tax rates and collection methods, trade capacity to occur across borders and ease enforcement of contracts and declaration of insolvency. Labor market regulation is also a significant factor when compiling the ranking.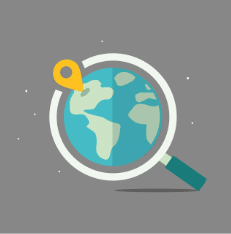 Here are the top 10 countries for starting a business. 
New Zealand-

New Zealand is considered one of the easiest countries to do business as it only takes one day to set up a business, two days to register a property, the workforce is skilled and educated, labor costs are low, in terms of taxes, there are no taxes from wages, social security, or capital gains and forms LLCs that are their legal entity, separate from shareholders.

Denmark-

Denmark is considered one of the easiest countries in Europe to incorporate a business, and it has some significant advantages. With "flexicurity" you get the most flexible hiring and firing rules in the world, reducing the cost of increasing or decreasing business operations. You can sign up and complete your onboarding in days rather than weeks. There are no residency requirements for management, including the CEO and Board of Directors. No notarizations. Setting up a company in Denmark is tax efficient compared to other Nordic countries. Danish company law is modern and in line with current EU legislation.

Norway-

Norway has a strong economy and most communication with the government can be done digitally. Real estate registration is quick and compliance with tax laws is relatively simple. Insolvency resolution in Norway is also low-cost, with fees averaging 1% of the value of the bankrupt entity. Benefits include: Great for digital nomads as all communication is done digitally Focus on technology-based business Highly skilled workers in IT, finance, design, and music technology Entrepreneurs have access to industry knowledge, investors and talent Economic and government stability, Long-term trade ties with the EU, well-developed communication and transport infrastructure.

Singapore-

Singapore is known for the many international businesses that are based here. With strong business and investment opportunities, the city attracts global entrepreneurs and leaders and has been named Asia's most competitive country to start a business. Singapore has long been considered one of the best places to do business in the world because it is one of the richest nations in the world, is politically stable, it's an easy place to do business, and has a strong workforce and imposes no taxes on dividends or capital gains. 

United kingdom-

Incorporating a company in the United Kingdom (UK) is quick and affordable, making it one of the easiest countries in Europe to set up and run a business, as incorporation can be completed in an hour – for £14. The tax authorities understand that new companies are generally not profitable in the first years. The UK government offers various tax benefits for investors, founders, and employees. The finest places to initiate a business in the UK comprise Derby, Stoke, Belfast, Stirling, and Durham.

Hong kong-

Hong Kong's economy has grown steadily over the past few decades, a testament to the practical and economically sound trade policies enacted by the region. As a free-enterprise economy, Hong Kong is majorly dependent on international monetary and trade. It has a highly educated workforce and a superbly designed and built transport and communication infrastructure. Hong Kong's economy is doing so well that it has even established itself as a major stock market for Chinese companies looking to do business abroad.

Mexico-

Given the high crime rate in many parts of Mexico, few investors would immediately jump at the idea of ​​starting a business there. However, despite these challenges, Mexico still represents one of the best possible destinations to start a business. This is mostly due to the ample enterprise registration reforms that have taken place in the nation. These reforms have largely led to an overall increase in business registration. It is now much simple to register and initiate a business in Mexico. It only takes about eight days to legally launch your business in the country.

Switzerland- With an unemployment rate of just 3.3%, a booming economy, and a notoriously stable political climate, Switzerland is undoubtedly one of the best countries in the world for really anything but tropical weather. It has a skilled labor force that is ready and eager to work. The country benefits from a highly developed service sector and a manufacturing industry that specializes in high technology and knowledge-based manufacturing. It also has one of the most sophisticated financial sectors in the world, making it ideal for safe, calculated, and stable investments.
In addition to superior numbers indicating economic growth and fitness, Switzerland has other factors that make it an attractive destination to start a business. These involve- A very clear legal system that is easy to navigate, persistent economic and political stability, low corporate taxes, effective capital markets, unique communication, and transport infrastructure. 
Germany-

As one of the largest economies in the world and the largest in Europe, Germany is a great investment destination and a leading exporter of vehicles, machinery, household appliances, and chemicals. But this country's biggest strength is its vast, highly skilled, and highly educated workforce. Although this labor force is not as available as many of the countries on this list, there are many positives that Germany offers. Despite all this, however, the economy suffers from low levels of investment, making it a ready and ripe market for foreign investors who are willing to take on the wages of the available workforce.

Ireland-

This small, trade-dependent nation has a strong economy that has been struggling recently but has been stronger. After Ireland officially exited the EU-IMF bailout program that stabilized its economy through the 2007 economic crisis, the country experienced rapid economic growth. As such, the government has increased public spending and drastically cut some taxes, which is good news for business owners. Since the collapse of the construction sector (due to the same economic crisis), Ireland has become increasingly dependent on exports for economic growth. This makes it one of the best destinations for any business owner who wants to start a manufacturing company focused on producing export goods.
Starting a business 
Businesses are the backbone of the economy. They offer products and services that can be acquired by one other company. Businesses extend from small to large and manage in various industries. Business structures also vary from sole partnerships to large corporations that provide equity capital to their owners. When starting a business, do your research and develop a business plan. This will allow you to get the money you need to get started.
Not everyone defines reward in the same way. For some, it can be seeing a new business grow and succeed. For others, it may be conquering the unknown and striking out on your own. However, if you define reward, starting a new company can deliver that promise. When you begin a business and are employed, you are your boss and eventually control your destiny. Whether you see starting a business as an economic necessity or a way to earn extra income, you may find that it generates a new source of income.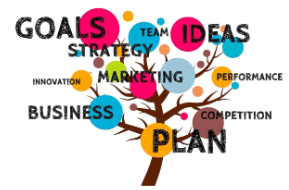 Before starting a business in another country, you need to do your research. Find out what cultural differences can make this market averse to your brand and products. Find out what policies the government has towards your particular business brand and see if there is a viable potential for your business.
Other Articles