Introduction
A perfect blending of nature may be seen in Sariska Tiger Reserve, a national park. Over 800 square kilometres of cliffs, meadows, dry deciduous forests and mountains can be found there. The Tiger Reserve is located near Alwar and is tucked away in the Aravali highlands. In addition to tigers, the reserve is currently home to many other creatures, showcasing nature in all its glory.
Here, you may find animals like wild boars, sambhars, chitals, rhesus macaques, and jungle cats, among others. In addition to animals, you may witness a variety of bird species here, including sand grouse, harbour quails, crested serpent eagles, etc. Here are some things you can do while here if you are thinking about coming.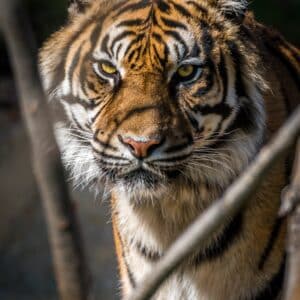 About
Dhok trees, which are home to a variety of wildlife species, cover around 90% of the territory in the sanctuary. In addition to tigers, the Sariska Tiger Reserve is home to a wide range of other wild creatures, including leopards, sambhars, chitals, nilgais, four-horned antelopes, wild boars, rhesus macaques, langurs, hyenas, and jungle cats.
The largest peafowl population in India can be found in the Sariska National Park, which also has quail, sand grouse, golden-backed woodpeckers, and crested serpent eagles among other species. Crocodiles can be seen in high numbers in Siliserh Lake, which borders the park.
The mediaeval temple ruins of Garh-Rajor, which date to the 10th and 11th centuries, are located in the Sariska Wildlife Sanctuary. A 17th-century castle perched atop a hill in Kankwari offers a sweeping vista of vultures and eagles in flight. The Sariska became a national park in 1979 after being designated as a refuge in 1955.
Travel by jeep Safari
Beautiful animals, particularly tigers, can be seen when out on a jeep safari at the Sariska Tiger Reserve. Not only that, but you may also go to the Kankwadi fort, which is accessible only by jeep safari.
While on the safari, you may also go bird watching because the reserve is home to more than 220 different bird species, including migrating birds from Europe, Central Asia, and other areas. Going on a safari in a group can prove to be pleasurable because it ups the enjoyment factor of the vacation to a whole new level.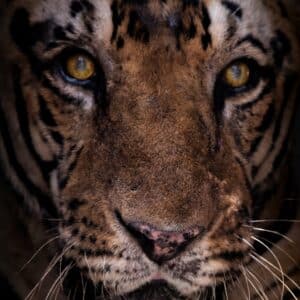 Temple of Neelkanth
The Neelkanth temple is located in Sariska Tiger Reserve on a remote mountain. The temple, which was built in the sixth century, is home to several sexual figures. The temple is a well-known tourist destination and resembles Khajuraho.
Temple of pandupol Hanuman
The Pandupol Hanuman Temple is another temple that can be seen on the grounds of the main temple. A beautiful waterfall surrounds the temple. People go to the temple, which has a legendary connection to the Mahabharata, to rest by the waterfall and to engage in pilgrimage activities. One can visit a variety of architectural and ecological attractions at Sariska Tiger Reserve.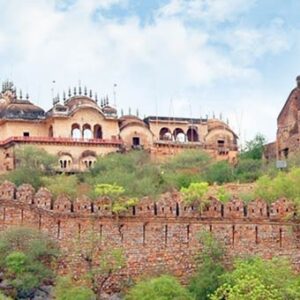 Hanuman temple of pandupol in sarika
Travel enthusiasts, especially those who enjoy nature, are drawn to the area. Visit the tiger reserve to experience the romance of nature and see powerful tigers.
Information on Sariska Wildlife Sanctuary
The terrain of Sariska, which has both dry and deciduous forests, is dominated by angular hill cliffs and constrained Aravalli valleys. The mediaeval Garh-Rajor temple ruins, which date to the tenth and eleventh centuries, are located within the Sariska wildlife sanctuary.
At Kankwari, a 17th-century castle perched on a craggy hilltop offers a sweeping panorama of soaring eagles and Egyptian vultures. After being designated a sanctuary in 1955, the area became a national park in 1979.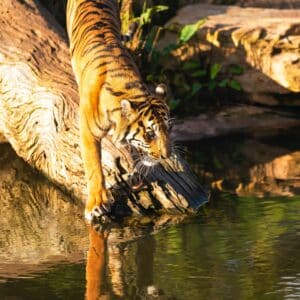 Significant Wildlife Attractions
Numerous carnivores, including the tiger, hyena, wild dog, leopard, and jungle cat, may be found in Sariska Park. These prey on a wide variety of animals, including Sambar, Chitel, Nilgai, Chausingha, wild boar, and langurs. Rhesus monkeys, which are prevalent all over Talvriksh, are another notable feature of Sariska.
With a wide variety of birds, the avian world is likewise well represented. They consist of Peafowl, Grey Partridge, Bush Quail, Sand Grouse, Tree Pie, Golden-backed Woodpecker, Crested Serpent Eagle, and Great Indian Horned Owl.
Conclusion
Sariska Tiger Reserve is a destination for family fun as well as an opportunity to learn about environmental protection and how to preserve it so that wildlife can live long lives. This protected area is carrying out its duty to ensure that humans won't harm the animals and that they can survive.
Internal lilnks:
Bhindawas Wildlife Sanctuary- a habitat of endangered species – Erakina
Bhadra Wildlife Sanctuary: Biodiversity hotspot- Erakina
A attractive Nelapattu bird sanctuary you should visit it -Erakina
External links:
Other Articles