"Conventry bell in the Mediterranean"
Trachelium caeruleum, common name blue throatwort, is a species of flowering plant in the family Campanulaceae native to Western and Central Mediterranean countries. Its native range includes Algeria, Morocco, Portugal, Spain, and Sicily. It has also become acclimated in a few areas, including New Zealand, the Azores, and parts of mainland Europe. It is a clump-forming herb that was originally known as an important medicinal plant. In folk medicine, it was used to treat maladies of the throat.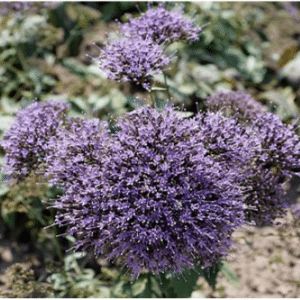 Trachelium caeruleum
Scientific classification
Kingdom: Plantae

Clade:

Tracheophytes

Clade:

Angiosperms

Clade:

Eudicots

Clade:

Asterids

Order:

Asterales

Family:

Campanulaceae

Genus:

Trachelium

Species: T. caeruleum
Meaning of Trachelium
Its very genus name comes from the Greek word "trachelos" which means neck, Trachelium means rough throat. This also explains the common name throatwort. "Wort" is an old word with origins in England or Germany and means plant root. It was nicknamed Throatwort because it was used in ancient times for the treatment of neck or throat sores, but it was a flower that also used to symbolize unnoticed or neglected beauty.
Facts to know
Since it belongs to the family

Campanulaceae

, which means dark blue colour, it has been popularly called blue throatwort even though it is available in different colours. The flowers are available in different shades and colours ranging from blue and purple to lighter colours white and pink.

Blooming Season : Spring, Autumn

Plant Habit : Upright

Height : 30 – 42″ (76 – 107cm)

It is a useful flower not only for medicinal purposes but also for elegant indoor or home decorations and for outdoor or garden lush. 

Today, it is cultivated as a cut flower, and can be found growing in greenhouses, home gardens and open fields across the globe. Its two main cultivars, 'Purple Umbrella' and 'White Umbrella' were the first to be grown in the U.S., after the plant's start of commercialization in the mid 1990s. In Europe, Trachelium has been grown commercially since the early 1980s.

Since its species belongs to the

bellflower

family, this type usually requires plenty of water and full sunlight. It can tolerate hot climate and long hours of natural light.

The clusters of flowers attract butterflies due to its rich and shiny

foliage

, fragrance and colorful blooms. The petals are soft and fluffy. The nectars make a wonderful source of food for insects like birds, bees and butterflies.
Throatwort Trachelium
The clustered tiny florets, when bloomed massively, create a lovely field of carpet like blue or purple flowers.

Trachelium is classified as a dicotyledon, meaning its leaves are not parallel-vein. It is closely related to

campanula

and

platycodon

.

Its flowers also feature a delicate scent, similar to

lilac

.
Trachelium care
Growing Trachelium in pots and gardens is quite easy. It is best to sow the seeds during late winter. By simply putting the seed on the surface of the soil in pots or containers, they will germinate successfully in a matter of weeks.
 Garden flowers Throatwort Trachelium
Select straight, well-branched stems that have about half of their florets open. If stems are harvested too quickly, or sold too early, their flower clusters may not open properly. So, make sure any stems you use have lush flowering heads and unmarked, green foliage.
When processing, strip foliage that falls below the water line. Recut the stems about 2.5 cm at an angle (45-degrees) and hydrate them in room temperature water mixed with a commercial floral preservative (with sugar) for at least two hours before storage or use in floral work. Although not required, stems can be recut under running water or in a bowl of clean water. Cutting under water may reduce the risk of air pockets forming at the stems' base and allows the flowers to absorb water right away.
Stems can be stored at 36–39ºF (2.2–3.9ºC) for a couple of days.
Trachelium is a heavy water drinker, so always ensure the stems are well hydrated.
Trachelium is suitable for air drying. However, their florets tend to lose much of their color when dried.
Other Articles