Introduction-
Cereals are edible seeds or grains. Cereals are the most important part of our healthy diet. They are grown in large areas. It contains the most useful nutrients. They are the cheapest type of food.
Origin-
Cereal derives from the word "ceres" – "Name of Roman Goddess" of harvest and agriculture. They are the most grown crop in the world.
Benefits-
Rice is the most important type of cereal all over the world. Varieties of rice- brown rice, white rice, basmati rice, jasmine rice.
It is the leading crop in the world. In foreign countries, it is called corn. It can also be converted to street food with masala added to it.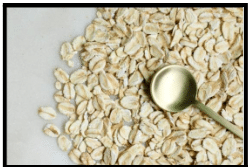 It is generally said as a healthy breakfast. By eating this, it is believed to gain healthy weight.
It is a member of the grass family. Wheat is generally used for bread, chapattis, biscuits, cakes, and pastry.
It is also a member of the grass family. It is generally brown in Eurasia. One of the oldest domesticated crops.
Crunchy Cereal-
It is a commercial one, a lot of advertisements are there to promote this type of cereal. Top brands promote cereal like Nestle, Kellogg's etc. It is mainly considered as weight loss.
Conclusion-
Cereals are the most important food diet even after years, cereals have their place in the economy too.
Other Articles