Eggs are one of the few foods that are considered to be an ideal choice for the health-conscious person. It's a complete energizing nutritional support to balance a healthy lifestyle. A vegan diet is based on food from plant-based sources. They do not eat food from animal sources and hence avoid eggs. 
An egg is a part and parcel of so many dishes. Baked or boiled, eggs are used in cookies, pasta, cakes, pancakes, and mayonnaise. Some people even eat eggs raw! Vegans do not eat eggs or products that contain eggs. Read more to find out why and how they find a substitute to replace eggs. 
Are eggs healthy?
Eggs are a source of several nutrients, but they are not without health risks. The consumption of eggs increases bad LDL cholesterol. Replacing eggs with healthy plant food can therefore reduce the risk of diseases. 
Vegans do not eat eggs? Why is it so?
A plant-based diet is up-and-coming and is on the rise all around the world. True vegans or ethical vegans do not eat anything of animal origin and also try to avoid using animal products in clothing and cosmetics. 
Types of Vegans
The reason why people refrain from eating animal-based foods or start eating only plant-based can vary. Dietary vegans avoid animal foods because of health beliefs. Ethical vegans try to avoid anything and everything that comes from animals. Environmental vegans avoid animal products because they are against the trade in animals and do not consider it a sustainable option. 
But why do they abstain from eating eggs? A hen does not die laying eggs. According to vegans, chickens in the poultry sector lay unnaturally many eggs and the body of the chicken is not designed for this. They also object to the living conditions of these laying hens. In addition, the chickens are eventually taken to the slaughterhouse.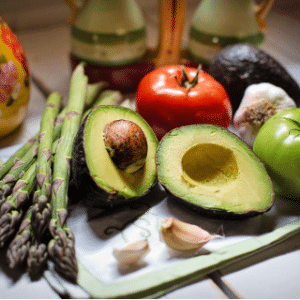 Sustainability
Finally, vegans do not use animal products because they believe a plant-based diet is better for the planet. By consuming fewer animal products, they want to reduce their ecological footprint (carbon footprint). Whether that works with a vegan lifestyle is up for debate. For example, a diet with little meat requires less agricultural land than a diet without meat. 
This blog looks at a dish that tastes like an egg. Give this vegan scrambled egg dish a whirl. Not too many ingredients and not too difficult to make! 
Vegan Scrambled Egg Dish
Ingredients
250g Tofu 
2 Tbsp oil or butter
1 garlic
½ tsp Kala namak salt or regular salt
1 tsp turmeric powder
½ Onion
½ Bell Pepper
1 tbsp Soy sauce
Instructions
Remove excess water or moisture from Tofu by pressing it under something heavy.

Cut the tofu into cubes and then crumble them with a fork. 

Heat the pan and add oil and fry onion, bell pepper, and tofu.

Add salt, turmeric, garlic, and soy sauce.

Keep stirring and fry the mixture well.

Add more oil if needed. 

Saute well until it's fried and ready to serve.

Put it on a toast or a wrap.
Nutritional Value
Calories: 326
Carbohydrates: 16g
Protein: 26g
Fat: 21g
Vegans don't have to mourn because they can't eat an egg. There is an alternative in the market without animal ingredients. PlantMade, an Indian startup company has introduced the Veg Bhurji, or vegetarian scrambled egg. The mixture is sold in liquid form. It can be bought from the website of platmade. But does it taste like an egg?
The vegan egg isn't quite how you envisage a regular egg. For example, there is no skin, so peeling an egg at the dinner table will not work. There is also no separated egg white or yolk. You cannot bake a fried egg with the mixture. 
So what can you do with it? Vegan eggs are suitable for savory dishes, egg cakes, American pancakes and to make scrambled eggs. They do not resemble or taste or smell like normal eggs. 
Kala namak or black salt is capable of mimicking the taste of an egg. It's a volcanic salt that is mined at the foot of the Indian Himalayas. It is widely used in India. Kala namak is the perfect product if you miss the taste of egg. 
Now invite your friends and family for a hearty vegan brunch to experience the taste they will have to try to believe. 
Other Articles