The living things in the world always have a trace of their presence in this world. Like in today's world carbon footprint of an individual, Skyscrapers, etc. Likewise, the traces left by the living things in the past are called Fossils because they are dead. Many fossils are found and researched by archeologists, geologists, paleontologists, etc. Let's see what is Mold fossils and the facts about them.
Mold Fossils:
An impression of fish in a stone
The fossils can be obtained by digging an ancient side and brushing the fossils out from the ground. Likewise, some of the living beings like animals, birds, and aquatic animals can be found as fossils in a random place. This is because the living beings might have died in different places and the body of it is undisturbed and the soil will form over the body. By this, the organism is buried into the ground. But the body doesn't disintegrate yet. So this is made into a mold. By the chemical reaction and bacteria, the body disintegrates and it leaves a trace on the surface exactly like the picture mentioned above. This can have a lasting impression until it is disturbed. The sediment in the ground may fill with minerals, etc. By this, the scientist can able to analyze the body structure of the organism and can able to find the species and its period. This is a concept of human burial when they die.
Uses of fossils:
The mold fossils are useful for scientists to conserve time for analyzing the species. The exact impression of the body is used for studying the fossils they can identify the species of the family. The mold fossils can be used for recreating the original fossil into duplicates. Some of the rare fossils can be preserved for research in the future by wrapping the fossil in plaster of Paris and fiberglass cast to protect them as it is.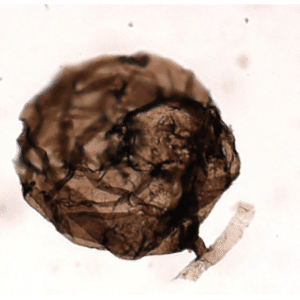 The first mold fossil found
The world's first mold fossil is a microscopic multicellular fungus called Ourasphaira giraldae that lived in an estuary environment over 900-1 billion years ago was found in the Northern territories of Canada. 
These are the mold fossils that are useful for mankind for knowing the creature that lived in the past. 
07/02/2022
Other Articles