Introduction
Kibber Wildlife Sanctuary is located in Himachal Pradesh. The kibber wildlife sanctuary is inside the village kibber. It was converted in 1992. The name is kept after kibber village which is there in Himachal Pradesh.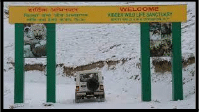 About Village
The kibber village is located in Spiti valley. Their lives are very simple and pleasant. One can spend 10 to 14 days there in that village as it would be different from chaos life. One can easily enjoy a motor ride. The village is at an altitude of 4270 meters. One can reach kibber through Shimla or Manali. The population census of the village is about 187 males and 179 females. The village has all the facilities in it such as a school, post office, primary healthcare center, PWD rest house, and sarpanch office. House in the village is made of bricks. It is said that the villages mostly follow Buddhist beliefs. It is recommended to visit in the summer season as it feels better during summer as it is not so cold. The village has a total of 80 houses. It is said that it has a total of 77 families in it. Kibber village is a beautiful village and it is said that even the people residing in it are also sweet and beautiful.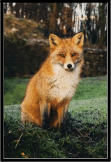 About Kibber Sanctuary
Sanctuary is located 16 km away from Kaza which is a bus station for kibber village. It is said that the superstar of this sanctuary is the snow leopard which is very difficult to see or spot.  Animals found in the sanctuary are Tibetan wolf, wool hare, Himalayan blue sheep, Tibetan wild ass, red fox, Himalayan birds, bearded eagle, and snow cock. Many endangered species can be found in this sanctuary.
Species in Sanctuary
Tibetan Wolf
Tibetan wolves are generally found in Jammu and Kashmir, Himachal Pradesh, and Uttarakhand. It is grey and it even looks like a dog.
Wool Hare
Wool hare is found in China, Nepal, and India. It can grow up to 58cm long. Their weight is about 50- 60 kg.
Himalayan Blue Sheep
The Himalayan blue sheep's original name is bharal. It is found in India, Bhutan, China, Myanmar, Nepal, and Pakistan. It can grow up to 165 cm long. It has a very dense coat which protects from cold. 
Tibetan Wild Ass
The Tibetan wild ass is the wild donkey. It can have a height of about 142 cm.
Red Fox
This species is the largest species of all foxes. It is reddish-yellow which is the reason it is called a red fox.
Himalayan Birds
Himalayan birds are very colorful everyone can get impressed by the color, it is of mixed colors.
Bearded Eagle
Bearded eagles are orange and black. It is one of the largest birds. It is mainly found in India. The bird can grow up to 94-125 cm. It can weigh up to 7.8 kg.
Snow Cock
Snow cock is one of the most beautiful cock. It looks like a cock but in a different color. It is mainly found in the Himalayan region and China. It is a bulky bird as it has a heavy body and long neck. Snow cock cannot fly for a long distance which means they can pass for a shorter distance only.
Snow Leopard
The snow leopard is the superstar of this wildlife sanctuary. It is mainly found in China, India, and Afghanistan. It has a very relaxed attitude towards its prey and other animals. Its attitude is very similar to that of a lion. Its color is greyish black which can also be visible in night vision.
Wild Yak
It is a local inhabitant. It is mainly found in the Kibber village. It is black and has a very thick coat which protects it from cold in that region.
Conclusion
The blog is about kibber wildlife sanctuary- introduction, about kibber village which is in Himachal Pradesh, about kibber wildlife sanctuary, about species. Species there are Tibetan wolf, wool hare, Himalayan blue sheep, Tibetan wild ass, red fox, Himalayan birds, bearded eagle, snow cock, snow leopard, and wild yak. 
Other Articles