Introduction
Kais wildlife sanctuary in Himachal Pradesh is one of the largest wildlife sanctuaries in India with numerous varieties of species of animals attracting wildlife lovers. Animal protection act of 1933 and guidelines of the Punjab wild birds are implemented to develop this sanctuary in the year 1954 for the preservation of various species of animals and birds including two endangered species, Pheasants, and musk deer.[Kais Wildlife Sanctuary]
The area of the sanctuary was then a part of Punjab. It is now in the Kullu district of Himachal Pradesh, close to Parvati valley and some parts of the Kais Nala area are included. This wildlife sanctuary was established to protect animals from continuous attacks by humans and poaching.[Kais Wildlife Sanctuary]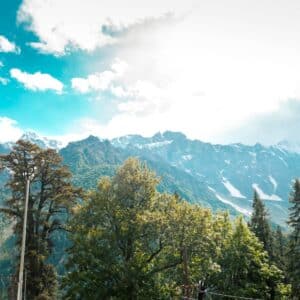 Vegetation in Kais Wildlife Sanctuary
Every wildlife sanctuary is maintained as a safe house for different species of animals. It also plays an important role to preserve greenery for an ecologically sustainable planet. Kais Wildlife Sanctuary is full of trees and shrubs like Deodar, Fir, Cheed, Oak, walnut, and more. Alpine forests, Birch, are found at the higher altitudes and walnut or Cedar are found in the lower areas of the sanctuary.
The forest is dense with shrubs, green grass stretches, or pasture lands and is ideal for herbivorous animals. The high altitude and climate make it friendly for the growth of coniferous trees and beautiful natural views attractive for tourists as well.[Kais Wildlife Sanctuary] The animals which are the main attractions of Kais sanctuary are Himalayan Black Bear, Musk Deer, Leopard, Himalayan Tahr, Hyena, Barking Deer, and more.
The Himalayan Black Bear is not an endangered species of the effective efforts of preserving this species by the Government. A variety of beautiful and colorful birds like the Himalayan Monal, Peacock, Pheasant, Hornbill, Western Tragopan, Myna, and Cheer are also well preserved and protected.[Kais Wildlife Sanctuary] The best time to visit this sanctuary is in summer. Shimla airport and Kullu or Bhuntar airport are the closest airports.
Bhuntar is 10 km away from Kais Sanctuary. Transportation from Kullu town is also available through railway, bus, or taxi. Jogindernagar railhead is also nearest to the sanctuary, 100-125 km from Kullu. Kullu town is well connected with some major cities in the north which gives good connectivity in the area for tourists. It takes about one and half hours from Delhi by flight to reach the sanctuary.[Kais Wildlife Sanctuary]
Tourism facilities
There are many other places to visit around the sanctuary. If you want to spend some time and stay for some days to enjoy the natural beauty then there are many homestays, and cottages which are affordable and comfortable. Medium budget hotels and luxury hotels are also available with a beautiful view of the valley and luxury facilities.
When are dhabas on the highways serving delicious food when you are traveling along with small restaurants serving snacks like pakoras and momos with tea? Apart from Indian, Chinese, and continental food, a German bakery is also there with delicious bakery products. Chakti and Lugri are local wine is the local wine available here made of barley and red rice.
If you enjoy adventure sports then Kullu offers multiple sports like trekking, paragliding, and hiking. Angling and mountaineering are also available in Hanuman Tibba, Deo Tibba, and Beas Kund regions.There are ample trekking trails in the valleys where expeditions are organized by private organizations. The valleys of Lahaul, Zanskar, and Spiti beyond Rohtak pass are popular spots organized for trekking.
More places to visit here are Manikaran(pilgrimage), Kheerganga(hot springs), and the Great Himalayan National Park. Kullu is also known as the 'valley of Gods' for its natural beauty and hill stations. Filmmakers have also chosen this area for the rivers, snow-clad mountains, Deodars, and apple orchards. Kullu has a historical value as it is mentioned in Vishnu Purana, Ramayana, and Mahabharata.
Huen Tsang also mentioned Kullu as a place surrounded by mountains which he visited in 634 0r 635 AD.A stupa was built by King Ashoka which was moved to Ferozshah Kotla by Mughal King in Delhi. Kullu is also well known for its religious places. Apart from Buddhist monasteries, there are Hindu temples as well. This area is peacefully inhabited by Hindus and Buddhists together near the caves of mountain passes.
The valley is known to be rich with metals like silver, gold, crystal, red copper, and bell metal. Another name for Kullu in ancient times was Kulanthpitha.[Kais Wildlife Sanctuary]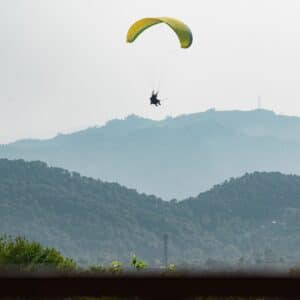 Conclusion
Many sanctuaries are actively preserving wildlife and natural habitats. It is always overwhelming to visit these places and enjoy away from the busy city life. Kais wildlife has been preserving endangered species and natural vegetation for a long time. You can always visit and enjoy the nature, culture, and food along with the Pahari people of Himachal. There are heritage villages, trekking places, and valleys.[Kais Wildlife Sanctuary]
There are beautiful homestays hosted by simple Himachali families in the middle of beautiful nature, mountains, and fruit gardens like apple, peach, and plum.
Internal links:
Asola Bhatti Wildlife Sanctuary
Bhindawas Wildlife Sanctuary- a habitat of endangered species – Erakina
Bhadra Wildlife Sanctuary: Biodiversity hotspot- Erakina
External links:
Other Articles