Kupwara is a district situated in the beautiful Kashmir Valley in Jammu & Kashmir. The region is dotted with acerbic mountains, dense trees, and sparkling lakes. Kupwara is a town and district headquarter of the Kupwara district in the valley. It is one of the 10 districts in the union territory of Jammu & Kashmir in India. Kupwara is known for its intricate beauty, distinct folklores, exquisite meadows, and vibrant heritage and culture. The district of Kupwara is situated between Shams Bari and Pirpanchal mountain ranges. So you will find lush green meadows that mesmerize nature as sheep and goats are grazing along with the lush greenery. Kupwara is a gem of Nature dotted with several tourists spots that make Kashmir indeed 'Paradise on Earth'.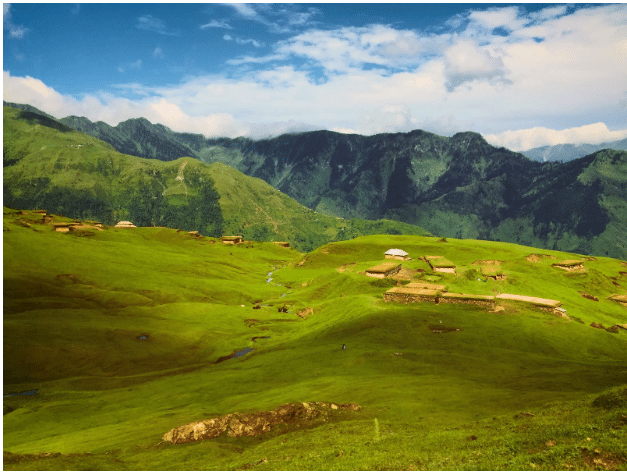 Kupwara, the hidden beauty of Kashmir
Some knowledge on Kupwara
Kupwara came into being as a district in 1979 carved out of the Baramulla district. Since then, Kupwara town is the district headquarter of Kupwara.
Kupwara district expands over an area of 2,379 square kilometers. It has Baramulla district to its south, Bandipora district to the east while the northern and southern side has Pakistan administered Jammu and Kashmir. 
Most of the people there live in agriculture. The region is known for the production and trading of walnuts. The horticulture department provides the necessary support and resources to grow walnut in Kupwara. 
As per the Indian census in 2011, Kupwara has a population of 870,354 with a density of 368 people per square kilometer. 
Kupwara is popular among the tourists for its natural beauty, exotic wildlife, and lush meadows boosting tourism in the region.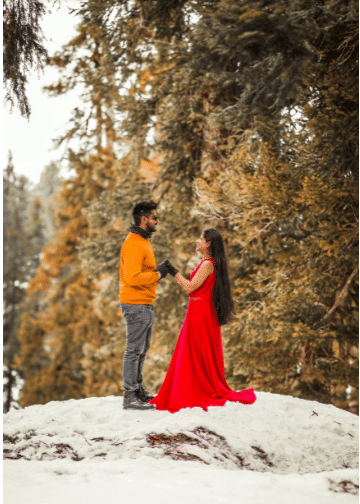 Kupwara is popular for honeymoon
What are the tourist attractions in Kupwara?
Kupwara is that part of Kashmir that is characterized by immense natural beauty. The location of Kupwara mesmerizes nature making it popular for holidays and honeymoons. The best places to visit while you are at Kupwara district in Jammu & Kashmir are the following –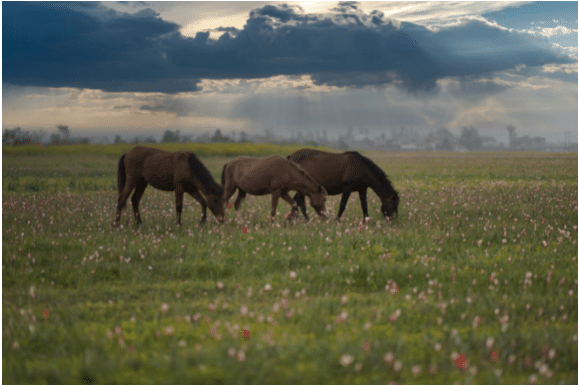 Kupwara is the region of lush green meadows
Bangus Valley
Bangus Valley in Kupwara is an unexplored territory. It is situated 128 kilometers away from Srinagar, northwest of Tehsil Handwara in the Kupwara district of the Kashmir region. The Valley at a height of 10,000 feet above sea level presents a panoramic view of nature. You can find sprawling grasslands, green meadows for the cattle, Coniferous forests, and exclusive flora and fauna. Bangus Valley is spread across 300 square kilometers and is divided into two valleys – Bodh Bangus and Lokut Bangus. Bodh Bangus is the main valley while Lokut Bangus is a smaller valley. Both the valleys offer a mesmerizing site of nature encased by mountains and Coniferous forests (budloo).  
Lolab Valley
Lolab Valley is named after Maharaja Lolo is a 25 kilometers stretch of green meadows enthralling the beauty of Kupwara. The valley is oval-shaped and 2 miles wide. Lolab Valley is close to Kupwara town at a distance of 9 kilometers frequented by Deodar forests. You will come across the Lalkul or Lahwal stream or traverse to the Kalaroos caves. Lolab Valley grows apple, cherry, walnut, chinar, and peach in abundance. The valley is also known for Sat Barran or seven Doors, the site of ancient architecture at the fringes of Madmadhav village.  
 Kupwara mesmerizes nature 
 Seemab Valley
Before entering the Lolab Valley, you have to cross Seemab Valley. The valley holds a mesmerizing site of Kupwara with lush greenery around and the stream of Daal Kul running through it. Seemab Valley is ideal for sorts of adventure activities and family picnics. The sports enthusiasts resort to trekking and rock climbing here. 
Sadhna Pass View Point
Sadhna Pass is one of the mountain passes in Jammu & Kashmir located amidst the mighty Himalayas. The pass joins Karnah tehsil of Kupwara district with the rest of the country. Sadhna Pass is situated 3000 meters above sea level across the vast Shams Bri mountainous region. The view of the mountain pass is spell bounding for the tourists. 
Chandigham
Chandigham is a favorite tourist spot, especially with nature lovers for its dense forests. It is also known for adventure activities like mountain biking and trekking. Kupwara displays nature at its best in Chandigham. 
Besides the above places, Kupwara also holds in its arm exotic locations like Dooruswani, Kupwara town, Rangwar Lalpora, and Dranyari. So if you visit Kupwara, make sure to have these sites on your itinerary. 
Other Articles