Introduction
Panchkula is a city established as a district in 1995. It is part of the union territory of Chandigarh in the state of Haryana. Panchkula, and Mohali (Punjab), were developed as satellite cities together with Chandigarh, also called Tricity. The climate is sub-tropical with temperatures rising to 43 degrees in summer while the winters are cool with occasional frost during December and January.
The Ghaggar is the only shallow and perennial river in Panchkula. It receives rainfall from moderate to heavy during the monsoon between the month of August till September. As per the records in 2011, the population of Panchkula is around 2,11,355 and the primary spoken language is Hindi.
History and facts
The word Panchkula comes from the Sanskrit words 'Panch'(five) and 'Kula'(canal), meaning the city of five Canals. Panchkula is a district with five towns, Pinjore, Barwala, Panchkula, Raipur Rani, and Kalka. Five irrigation canals carry water toward Mansa Devi. The water of the Ghaggar river is distributed from the nada sahib.
Although the river eroded the nada canal, the distribution is well-managed by the community of villagers throughout the area.
The district of Panchkula has a historical significance for the archeological pieces of evidence discovered in this area. The history of this area found as old as the stone age or paleolithic when humans were using tools made of stone like axes, and choppers discovered in the areas of Bilaspur, Suketri and Pinjore areas.
This place was also called Panchpura as it relates to Mahabharata for the Pandavas who stayed here during exile for some time and traveled to the Himalayas. The discovery of Gupta coins also proves that it was a part of the Gupta dynasty. There is a long history of Panchkula in terms of invasions and control by different rulers.
From Prithviraj Chauhan to different rulers of the Mughal dynasty this place was conquered by the British in the year 1803 from Marathas. The British formed a territory around Ambala and ruled Panchkula under the political agency of Ambala. After a lot of changes in the jurisdiction, the Panchkula district was established on 15 August 1995.
Places to visit in Panchkula
For its vast history and archaeological importance, it is an attractive place for tourists. Apart from its historical significance, it is an attractive spot for wildlife lovers as well. Let us look at some of the places which attract tourists to Panchkula.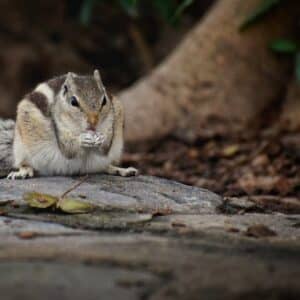 1.   Mata Mansa Devi is a form of Goddess Shakti, one of the powerful goddesses worshipped in Hinduism. Mansa Devi temple in Panchkula is popular for its historical and religious values.
2.   Nada Sahib Gurudwara is another religious place of Panchkula, popular among visitors. It is situated in the Sivalik Hills beside the banks of the Ghaggar-Hakra River.3.    The Pinjore garden is also popular as Yadvinder Garden spread over 100 hectares. This has a natural beauty and is a breath of fresh air amid a concrete city.
The garden is 17th-century Mughal creation that is well-maintained with refreshing fountains and beautiful water bodies. This is an attraction for Indian and foreign tourists as well. The Charbagh Pattern can be seen in this garden with 7 terrace gardens, fountains, arched balconies, and grand pavilions. The greenery includes tall trees, flowering plants, shrubs, flower beds, Mango orchards, and more.
4.    Ramgarh fort is another delight for historical monument admirers, built by Raja Ram Chander with a view of Shivalik hillocks. One hour away from Nalagarh, this monument is carefully designed and converted into a luxury hotel without damaging the old architecture.
5.The wildlife sanctuaries are quite a treasure in Panchkula. Khol Hi-Raitan Wildlife Sanctuary, Jatayu Conservation Breeding center, Bir Shikargah Wildlife Sanctuary, Pheasant Breeding Centre, Chattbir Zoo, and Berwala are some of them. Endangered species, migratory birds, and many other animals are retained in these sanctuaries.6.    If you are interested in local crafts, then Kalagram in Chandigarh is a place you should not miss.
Handicrafts like furniture, clothing and other traditional crafts can be seen. This village helps preserve cultural heritage and local crafts. A national crafts festival is also organized every year for 10 days. Another attraction is 'Baithak' which is a Punjabi restaurant offering lip-smacking dishes. Kalagram has preserved a collection of Indian cultural artifacts in 'The Virasat Museum'.
Next is 'Citco Da Vehra', a Punjabi mansion with colorful and traditional Punjabi interiors.
Conclusion
If you are a wildlife lover or interested in historical facts or evidence, then Panchkula is one of the best choices. This place has natural beauty along with botanically rich gardens and various unseen or endangered species of animals making it an attractive place for tourism.
Internal links:
Best place for touristers to visit Humayun's Tomb : Delhi's grace – Erakina
Most visited place 'City of  Taj' Agra. you should visit also – Erakina
Bhadra Wildlife Sanctuary: Biodiversity hotspot- Erakina
External links:
Other Articles