Introduction
Tea is an important part of our culture in India and many other countries. There are different varieties grown in different regions in India. Oolong tea is popular in Taiwan and China. This is a kind of tea that is partially fermented. There is caffeine in Oolong tea which helps in mental alertness and stimulates the heart and central nervous system. Consumption of this in moderate amounts like 4 cups a day is safe, and a high amount of consumption is to be avoided for side effects.
Oolong Tea: Origins and facts
Oolong tea is a variety of tea that does not fall in the green or black tea category. While black tea is fully oxidized and green tea is barely oxidized in processing, Oolong is a partially oxidized tea. The traditional process by tea masters in making tea undergoes twisting and rolling to thin strands or balls. During rolling or processing, the appearance of the tea changes its aroma and color. The final flavor of the tea also depends on the processing technique done by the artisan or tea master.
China and Taiwan are the countries of origin for Oolong tea, which is highly popular in these countries. As per old stories, Oolong tea was discovered by farmer Wu Liang by accident which started to oxidize in the evening after picking them up the whole day. The best quality and most popular Oolongs are grown in the cool weather of the mountainous region. The rocky terrains and harsh environment are suitable for the tea to grow and attain a rich flavor. Oolongs grown in Taiwan are 10-40% less oxidized and green in color. These are also comparatively lighter than Chinese Oolongs. The other countries that are growing Oolong are India, Thailand, New Zealand, Sri Lanka, and Japan.
Tea processing is a traditional skill of the tea masters which needs a serious understanding. Camellia sinensis is the plant that is the source of Green, Black, and Oolong tea varieties. The processing plays a crucial and main role with the other factors like the environment or type of the tea plant and geography or culture.
The main steps involved in Oolong Tea processing are as below:
The fresh leaves picked are shaken or tossed so that they are bruised, and oxidation is initiated. The flavor depends a lot on the oxidation process. Now the leaves are spread under the sun to dry and wither. This makes the tea supple and soft and does not break during rolling or shaping.

The length of the oxidization process and the chemical reaction determines the tea's color and final appearance. Oxidation varies from 8-80%, and it determines the kind or type of tea after processing.

Now the leaves are left to dry. Drying the leaves is important to reduce the moisture. When the moisture is reduced, it can be easily stored.

The sun-dried leaves are cooled and left to rest. This flattens the leaves, which are good for rolling.

Now to halt the oxidation process, heat is applied for roasting. Roasting adds character and flavor to the final tea.

The dried tea is now sorted into separate groups of color and variety. It is segregated and separated into different grades and varieties as per their properties or flavor.

Next is the rolling process of leaves. Rolling makes them bruise and release oils and enzymes, exposing them to oxidation. Rolling gives a shape to the leaves as well.

The final shape of Oolong tea is defined by shape. The partially dried leaves are again rolled for final flavor, appearance, or results.      
Benefits of Oolong Tea
As per research in Taiwan on Oolong tea, it was found that regular consumption of this tea can lower the risk of neck and head cancer by up to 6 percent. It can also reduce the risks of ovarian cancer as per a study on Chinese women. As per National Cancer Institute, there is a lack of information on the effectiveness of tea against cancer.
About 1-2 cups of Oolong tea consumption per day was found to reduce the risk of heart disease. It also reduces bad cholesterol levels and improves heart health.
      Oolong tea and green were found effective in obesity and helped reduce abdominal fat. Regular consumption of this tea in adequate quantities for a period showed visible weight loss in individuals in China.
Studies show that Oolong tea contains supplemental antioxidants and may reduce type 2 diabetes if consumed 3-4 cups daily.
Tea contains natural fluoride present in toothpaste and mouthwash. It helps prevent cavities.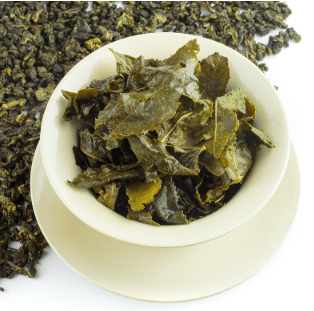 Conclusion
A hot cup of tea is always welcomed early in the morning or any other time of the day. When you find the health benefits, adding them to your daily routine is good. It is advised to consume in limited quantities to avoid high caffeine consumption. It is also advised to avoid consumption with meals as tea reduces the iron consumption in food like green vegetables etc.
Other Articles