Bird flu:
The agriculture ministry of Japan has confirmed the third outbreak of avian influenza also known as bird flu on Monday. It detected a harmful subtype of the bird flu, H5N8 strain in a poultry farm with around 11,000 chickens. The farm is located in Izumi city of the southwestern province of Japan. Many such outbreaks were reported in Europe and other parts of Asia also. This comes as a concern to epidemiologists as the world is still recovering from the effects of Covid 19.
Alt text: officials heading to a poultry farm affected by bird flu
Description: bird flu is a viral disease first recorded in 1997.
In February, Russia reported its first case of avian flu that spread from birds to humans and reported the same to the World Health Organisation. There was no sign when the spread took place. Anti-viral treatments are available against the bird flu but there isn't any vaccine available for humans against the bird flu.
Though the cases of transmission to humans are on a rise this year, Japan ignores that avian flu is transmitted to humans when they consume poultry products and derivatives. The bird flu is a viral infection mostly affecting the birds, but recent findings suggest it may affect even humans. The first bird flu infection was discovered in 1997 and killed around 60% of those that were affected by it. WHO and researchers in the UK agree that contact and consumption of birds affected by the H5N1 and its strains can cause the same in humans also.

Symptoms of bird flu:
● Cough
● Fever
● Muscle pains, headache
● Breathlessness
● Sore throat and cold
Avian flu has a life span of 10 days in all that it affects. Poultry farmers, meat consumers are warned to stay safe and avoid eating undercooked food. Washing hands often, using masks can work as better protection.
Bird flu is so bad that Japan's running out of land to bury chickens
More than 17 million chickens have been killed nationwide, disposal of carcasses must be done properly to prevent the spreading of the bird flu.
The bird flu outbreak in Japan has forced companies, including McDonald's and 7-Eleven to suspend the sale of egg-related items or increase their prices.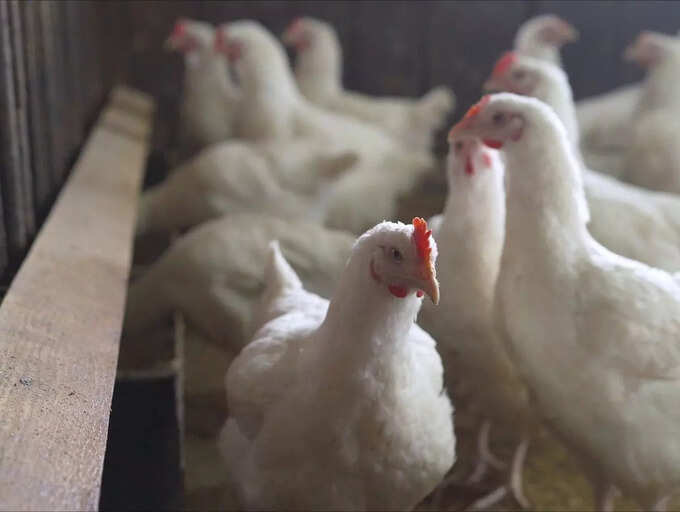 Japan's worst-ever bird flu outbreak has decimated its poultry flocks and sent egg prices soaring. Now there's a lack of space to bury dead chickens.
More than 15,000 chickens on an egg farm in Yamaguchi Prefecture (Chugoku area) have died since the end of 2003. A highly pathogenic avian influenza virus, which had not appeared in Japan for 79 years, was detected in the dead chickens. Of the 34,600 chickens on the farm, dozens to hundreds have died daily since December 28.
Moreover, the deaths have increased during 2004. The Ministry of Agriculture, Forestry, and Fisheries ascertained that the same H5N1 avian influenza virus had caused the bird flu epidemic that started in 1997 in East Asia, including Hong Kong, Vietnam, and South Korea.
The H5N1 type is a virulent pathogen that can also infect humans as demonstrated by the >20 deaths in Hong Kong, Vietnam, and Thailand. After the influenza infection was confirmed, the ministry immediately ordered the hennery to recall all eggs that had been shipped. The hennery was then disinfected, and nonworkers were restricted from entering. Yamaguchi Prefecture also restricted transfer of the chickens and eggs within a 30-km radius of the infected hennery
. The hennery was the first facility infected in Japan. Since mid-February, an additional three outbreaks have occurred. In a big poultry farm in Kyoto, 40,000 deaths of chickens, caused by H5N1, were confirmed. The H5N1 virus was also detected by polymerase chain reaction in crows found dead near the chickens in Kyoto. All four sites with infected chickens are in western Japan.
Modern stock raising that involves breeding a large number of domestic animals and fowl in high density has become a risk factor for large-scale outbreaks. The globalization of the marketplace and easy mobility of people and goods have facilitated the spread of many pathogens. Avirulent pathogens that mutate easily may acquire stronger infectious and toxic properties as confirmed in the influenza pandemic of 1918.
Several possibilities exist for the appearance of avian influenza virus in Japan. First, migratory birds from epidemic disease areas might be the primary vectors of the virus. Yamaguchi Prefecture is located 200 km southeast of South Cholla Province, South Korea, where avian influenza is epidemic.
The two areas are close enough for wild birds to cross the Korean Strait. Ito et al. reported that avirulent viruses found in wild waterfowl and bearing the consensus avirulence type sequence R-E-T-R have the potential to become pathogenic when present in chickens . Thus, migratory birds that are asymptomatic carriers may cross the Korean Strait harboring the H5N1-type virulent viruses generated in Korea.
Alternatively, people, cars, and feed grains instead of migratory birds could carry the virulent viruses. To identify the source of infection, the genetic sequence of the virus will be compared with the sequences of viruses acquired in other epidemic areas.
The avian influenza virus did not originally infect other animals, including humans. The virus in Japan had different DNA sequencing from the viruses responsible for human deaths in Hong Kong and Vietnam.
However, mutations of the virus in pigs as a result of hybridization are possible, since both avian and human influenza viruses can infect pigs. According to the Food and Agriculture Organization of the United Nations, the H5N1-type virus was detected in pigs raised on farms that also raise chickens infected with the virus in Vietnam. Thus, a new virus that can infect other animals may emerge. In fact, a clouded leopard died of avian influenza in Thailand.
The worst scenario would be that the new virus could be spread from person to person. An avian influenza vaccine is not available in Japan. Because a vaccine may not be developed quickly enough, this new influenza might become pandemic. Therefore, to prevent the virus from infecting humans, bird-to-bird transmission must be stopped.
More than 17 million birds have been killed nationwide this season. The disposal of carcasses must be done properly to prevent the spreading of the virus or contaminating water supplies. Local governments and farmers say there's a shortage of suitable land to bury them, national broadcaster NHK reported.
Japan's case highlights the need for countries to review how they deal with avian influenza, especially as record-breaking death tolls due to the virus are becoming a norm around the world. While outbreaks have occurred mainly in Europe, the US, and Asia, the disease has spread further to South America in recent months, with Argentina, Uruguay, and Bolivia reporting their first cases.
This is roiling global meat and egg supplies at a time of heightened inflation fears. The outbreak in Japan has forced companies, including McDonald's and 7-Eleven to suspend the sale of egg-related items or increase their prices.
Farmers and authorities usually develop pre-incident plans to manage wastes generated during a bird flu outbreak, including carcasses, manure, and personal protective equipment. But the number of chickens to be disposed of has increased beyond their expectations, NHK said. Some regions are burning dead chickens if they can get hold of incineration facilities.
Can humans be infected with bird flu?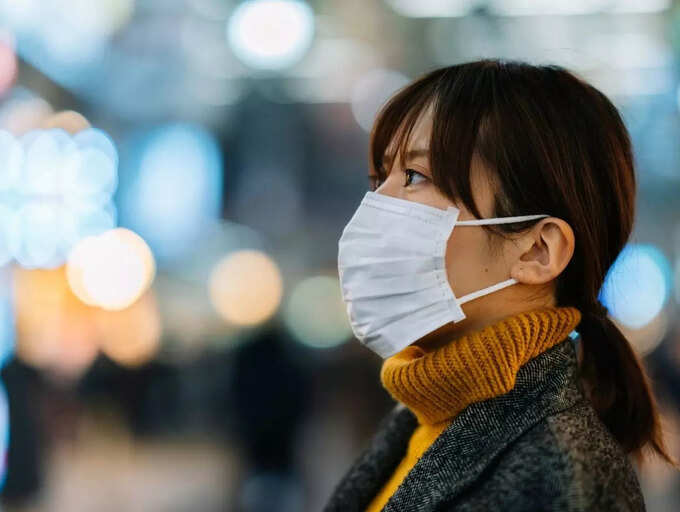 Apart from the WHO, UK's National Health Services (NHS) also claims that humans can contract bird flu if and when they come in close proximity with an infected bird, dead or alive. Touching infected birds, dropping, bedding or killing or cooking infected birds can spread the infection to humans, says the health agency. However, eating fully cooked poultry or eggs, even in areas with an outbreak of bird flu, cannot lead to bird flu infections.
Signs and symptoms to watch out for bird flu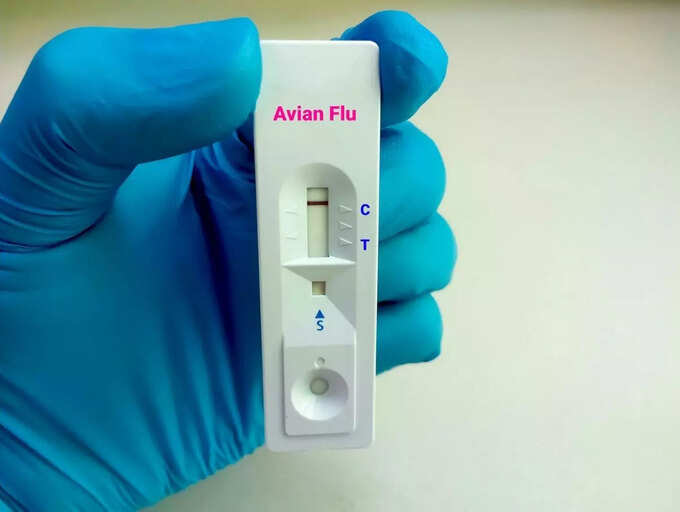 When a person is infected with bird flu, he or she is likely to develop flu-like symptoms such as:
– Fever
– Cough
– Muscle aches and joint pain
– Sore throat and a runny nose
– Headache
– Shortness of breath and chest pain
– Diarrhea accompanied with stomach pain
If left untreated, bird flu can also cause severe complications like sepsis, acute respiratory illnesses including pneumonia and organ failures, all of which can be fatal.
How to stay safe?
Given that bird flu outbreaks occur in selective areas, it is best to avoid such premises. Poultry farmers should be vigilant and extra careful while taking care of their chickens and birds. Washing of hands, wearing masks and gloves are common ways you can stay safe.
Other than that, it is best to get yourself vaccinated with a flu shot, so that you do not contract the human strain of influenza, which if combined with the complications of bird flu could do serious damage.
10 ways to safely eat eggs and chicken during bird flu
After weeks of advisories issued by several state governments to warn about the Bird Flu scare, FSSAI has come up with a quick 10-point guideline to ensure safe and hygienic consumption of chicken and eggs.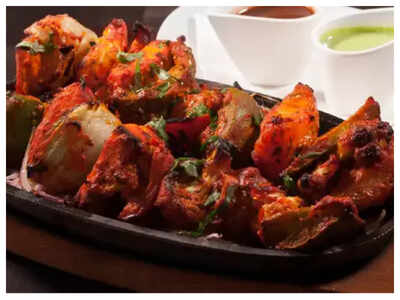 After weeks of advisories issued by several state governments to warn about the Bird Flu scare, FSSAI has come up with a quick 10-point guideline to ensure safe and hygienic consumption of chicken and eggs.
The sudden cullings of thousands of birds in various parts of the country, turned out to be yet another threat amidst the ongoing pandemic. The threat around bird flu led to several myths and this guideline by FSSAI aims to dissolve the emerging dilemma around eating eggs or chicken amidst the scare.
According to a guideline issued by WHO, consumption of properly cleaned and cooked chicken and eggs at a minimum temperature 70 degrees Celsius was deemed safe for consumption. However, there were several other things that often confuse you about the consumption of poultry.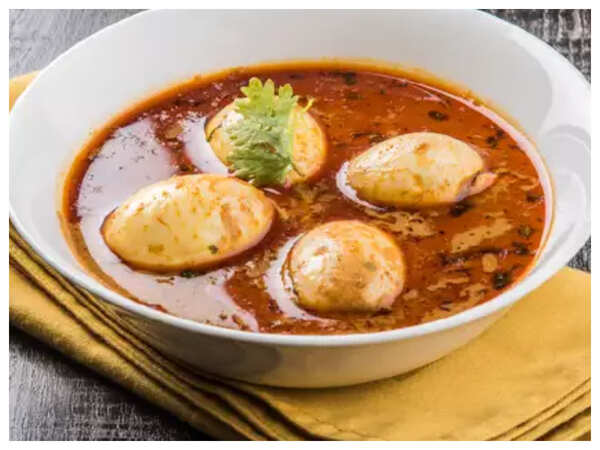 Here are the 10 safety measures released by FSSAI on their official website:
1. Do not eat half-boiled eggs
2. Do not eat undercooked chicken
3. Avoid direct contact with birds in the infected areas
4. Avoid touching dead birds with bare hands
5. Do not keep raw meat in open
6. No direct contact with raw meat
7. Use a mask and gloves at the time of handling raw chicken
8. Wash hands frequently
9. Maintain the cleanliness of surroundings.
10. Eat chicken, eggs and their products after cooking.
Krishna Amrutha
18-11-2021
Other Articles