Introduction
Talley Valley in Ziro is a fantastic destination for adventurers because it is peppered with several opportunities to explore nature at its finest. It is a visual getaway for guests in Ziro, surrounded by gorgeous alpine woods and fir trees. The animal sanctuary, which spans 337 square kilometres and is perched on a plateau, is the main draw here. It is also a biodiversity zone since it is home to a diverse range of flora and animals, including ferns, orchids, bamboos, and rhododendrons.
About
Talle Valley Wildlife Sanctuary is a 337-square-kilometre protected area in Arunachal Pradesh, India. It was founded in 1995. Another name for it is Talley Valley Wildlife Sanctuary. It has subtropical and temperate broadleaved and conifer woods and ranges in elevation from 1,200 to 3,000 metres. The state of Arunachal Pradesh includes 40% of India's floral and faunal species. The project's main goal is to figure out how many predator and prey species exist in the Talley Valley Wildlife Reserve.
Road Trip to Zira
Talley Valley is 32 kilometres to the east of Ziro Valley. You can get here using any mode of transportation from anywhere in the city. It is advantageous to travel to the valley by road since you can make preferred stops in the wildlife sanctuary. Although there are riding facilities with additional fees inside, a chunk of the journey must be done on foot or by automobile.
Families like picnicking and relaxing in the shade of the trees. Before proceeding to the next stretch of the sanctuary, they play games and take a nap. It is recommended that you travel for a full day to finish the sanctuary ride.
Why is it Adventurous to have a trip to a  Talley Valley Wildlife sanctuary?
Wildlife sanctuaries were established to protect endangered species of wildlife. When we visit, we not only have a great time as a family, but we also get the opportunity to donate to the sanctuary's operating costs.
Trek around Talley Valley to witness the incredible variety of wildlife. Trekking is something that most of us would consider doing but are afraid of. Tally Valley has professionals who will guide and assist you at every step. Trekking is about connecting with your inner self and pushing yourself to your limits to achieve your objectives. This would be a must-try!
A tiger that formerly roamed freely throughout India is being protected from extinction. The tiger, known for its ferocity and boldness, is now being driven to one side of the area, where it cannot roam freely.
Visiting sanctuaries allows us to better comprehend what is going on in the world of wildlife; we are often unaware of what is going on with our fellow creatures who play an essential role in the food chain. It's thrilling to see these creatures up close and personal, but it's nothing compared to what you'll see on your screen. The joy that families have when they see these animals is immeasurable.
Elephants, barking deer, gigantic squirrels, porcupines, leopards, clouded leopards, and wild boars are among the animals that can be trapped in the sanctuary. It is known for being the home to Mithun, a wild gaur and buffalo crossbreed. The location also acts as a nesting site for the endangered long-billed wren babbler bird species. Talley Valley is unquestionably a must-see destination in Ziro.
The clouded leopard is one of the most important endangered animals in the area.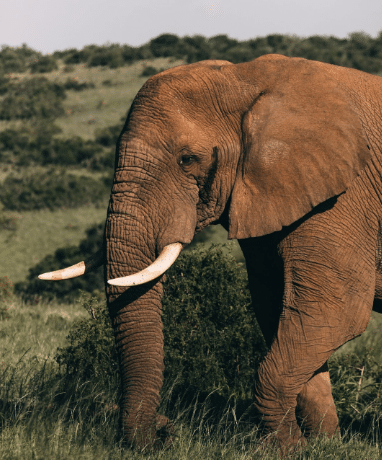 Conclusion
The animals may not be enthralled by our visits, but they are enthralled by the presence of humans. To keep the animals alive, we must all do our share and visit sanctuaries frequently. Through community-based wildlife surveys and educational programmes, a visit to such areas serves to connect younger and older generations. The activities and experiences that our families have are something that only they can have. We must find ways to contribute to the environment to be healthy and in balance, and what better way to do so than to embark on an adventure with our loved ones? The greatest time to go to the Talley Valley Wildlife Sanctuary for a short hike is in the spring, when the weather is just right, not too hot or too cold.
Other Articles