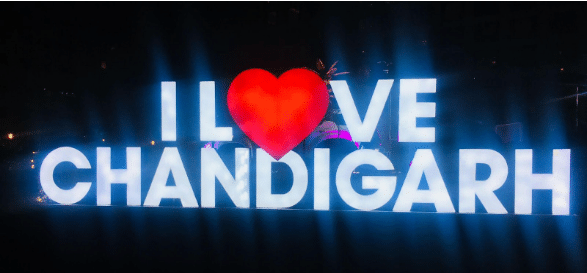 There will be a lot more to learn and explore when we read about a place that serves as the capital of two huge states, Punjab and Haryana. Chandigarh, the beautiful city, beholds sophisticated infrastructure, greenery located at the foothills of the Sivalik range of the Himalayas.
Basic Details
Chandigarh is one of the eight Union Territories of India, so instead of the Chief Minister as head of the state, there will be an administrator (Kamal Kishore Yadav – as of now in 2022) appointed by the central government to look after the welfare activities.

According to the 2011 census, the population of Chandigarh is 10,55,450, with a population density of 9250 people per square kilometer.

The etymology of the city's name states – Chandi – the mighty goddess, sandstone, and Garh means fort. The town called Mani Majra of Chandigarh beholden deity Chandi brought this name out of devotion.
History behind
Fossil remains in this area implied that Chandigarh was part of the Indus valley civilization and served as home for Harappans.

Chandigarh previously was part of the British provenance of Punjab. After the declaration of independence, this provenance was divided into two parts – where the west part of it joined with Pakistan, and the eastern part remained with India.

After considering several places for the next capital of Punjab, Shimla was chosen as temporary capital as Jawaharlal Nehru envisioned it to have a well-designed capital city called Chandigarh.

Jawahar Lal Nehru gave this responsibility to Albert Mayer, who planned the city to enhance treen spaces, considering natural land characteristics, good drainage, and, his partner Mathew Nowicki.

The city was officially inaugurated by Dr. Rajendra Prasad (first President of independent India) in 1953

Later,

Le Corbusier took charge and completed the task in the early '60s with administrative buildings such as the High court, secretariat, Palace of Assembly.

In 1966, the declaration of Chandigarh as the eastern part of Punjab rich with Haryanvi speaking people was created as Haryana state, Chandigarh sharing the common boundary with the rest of the Punjabi speaking Punjab, and Haryana was declared as Union territory.
Tourist attractions
The city beautiful grabs the tourists with its aesthetic values
Rock Garden-

It was built by Nek Chand Saini using broken glasses, ceramics, bangles, and other home and electric waste in 1957. This garden impresses you with its landscape, architecture, and ambiance as it is located on the banks of Sukhna lake. 
Rainfed lake Sukhna acts as a sanctuary for exotic birds like Siberian Duck, Storks, and Cranes during winter, thereby declared as National Wetland by the Indian Government. It hosts events like the Mango festival (described in detail below) and some rowing and yachting events.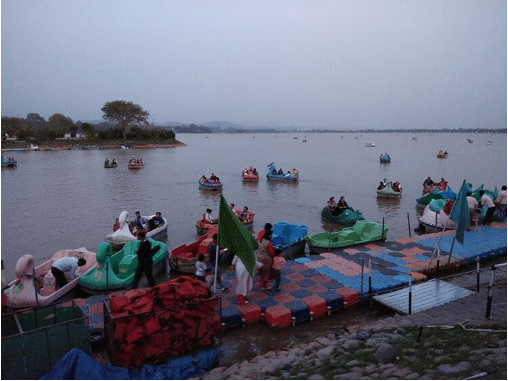 2. War Memorial– A tribute to the soldiers
It was inaugurated by APJ Abdul kalam in 2006 as a post-independence war memorial made of sandstone inscribing the names of more than 8,000 jawans.
The oval-shaped seating arrangements and ambiance of bougainvillaea garden make it an ideal spot for light and sound shows.
Interesting Trivia
Chandigarh is the first planned city in India.

Its National flower is Dhak (

Butea monosperma

), the animal is the Indian grey mongoose, and the bird is the Indian grey hornbill (

Ocyceros birostris

).

A massive extent of land is covered with a Mango belt and is known for serving six varieties of them as

Tota Puri, Safeda, Dasheri, Kupi, Kesar, and Alphonso this Union Territory earned to have

Mangifera indica

(Mango) as a National tree and fruit.

 It even celebrates them by holding a Mango festival, displaying several mango varieties, and tasting them.

The Capitol Complex was declared a World Heritage site by UNESCO in 2016. It includes the High court buildings, Secretariat, Assembly of Punjab and Haryana, and monuments like Open hand, Martyrs Memorial, Geometric Hill, and Tower of Shadow and the Rock Garden.
Other Articles